USD's Hayes Announces Retirement Plans
Monday, July 8, 2002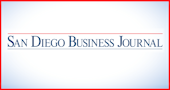 USD's Hayes Announces Retirement Plans
University of San Diego President Alice Hayes has announced plans to retire at the end of the 2002-03 academic year.

At that time, Hayes, 64, will conclude a 41-year career as an administrator and faculty member in Catholic higher education. The last eight years of her career were spent as president of USD.

"We will be very sorry to see Alice go," said Liam McGee, who chairs USD's board of trustees. "Her years at USD have been a time of great growth and progress, and she will leave the university in a strong financial and academic position to achieve even more in the future."

During Hayes' tenure, USD developed from a regional institution to a nationally ranked doctoral university. Major projects were completed, including the Jenny Craig Pavilion, the Joan B. Kroc Institute for Peace and Justice, Tecolote Village, campus plazas and parking garages, and the Donald Pearce Shiley Center for Science and Technology.