Environmentally-Friendly Car Powered By Zinc Fuel Cells
Monday, July 1, 2002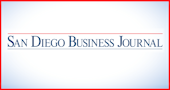 Environmentally-Friendly Car Powered By Zinc Fuel Cells
BY LEE ZION
Staff Writer
A Carlsbad-based company recently announced it has completed a road test of a car that runs on environmentally-friendly zinc.

Metallic Power unveiled the car June 18. The car is probably the world's first vehicle which is powered by a zinc fuel cell and which can be refueled on the road, said Jeffrey Colborn, chief executive officer of Metallic Power.

During the test, the crew drove the vehicle at speeds just above 50 mph for about 60 miles, then refueled the car in under 30 minutes. The refueling process used simple fuel hoses in a process that can eventually be made as simple and as fast as pumping gasoline, Colborn said.

This humble milestone is significant because Metallic Power reached it with only $27 million of funding in three years. Larger companies working on fuel cell cars using hydrogen and other fuels reached a similar stage after billions of dollars in funding and a decade's head start, he said.

The demonstration used a Geo Force sedan outfitted with an electric drive from Woburn, Mass.-based Solectria, while Metallic Power's zinc system provided most of the electricity for long-range driving. A bank of conventional batteries provided extra power for short bursts of acceleration and hill climbing, Colborn said.

Zinc fuel cells can provide up to five times the energy by weight, compared against conventional batteries. A car equipped with both could eventually have a range up to three times greater than the current generation of battery-powered electric vehicles, he said.

"This could someday enable zero-emission vehicles, with ranges of 300 miles or more, that consumers could safely refuel in a few minutes," Colborn said.

The project was co-sponsored by Metallic Power, the City of Chula Vista, the California Energy Commission, the San Diego Air Pollution Control District and other agencies.

James D. Boyd, commissioner with the CEC, supported the project.

"We are enthusiastic supporters of this project and zinc fuel cell development at Metallic Power," he said. "This is an important technology, developed by a California-based company, that could play a major role in future power systems for both stationary and transportation applications, as well as providing job opportunities for Californians."