Offroad Firm Performs Special Service for SEALS
Monday, January 28, 2002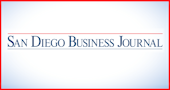 Offroad Firm Performs Special Service for SEALs
Defense: Chenowth War Buggies See Action Again In Afghanistan Campaign
BY BRAD GRAVES
Staff Writer
EL CAJON , Christmas was a season of long hours for the people at Chenowth Racing Products, Inc.

Twenty-four-hour days and seven-day workweeks were capped off by an unforeseen errand by company President Michael O. Thomas, all because a big customer had come back with a request.

That request eventually helped Navy SEALs uncover a huge, subterranean al-Qaeda arsenal and camp in Afghanistan.

With 20 full-time employees, El Cajon-based Chenowth usually produces modular factory workstations, aftermarket auto parts and all-terrain vehicles.

Two decades ago, the manufacturer adapted its lightweight, off-road race cars for the military. The original order was from the Army. Orders for the Navy, Marines and U.S. allies followed.

Today, Chenowth's light strike vehicle looks like a three-seat dune buggy with machine guns and grenade launchers. It has no armor for its occupants, who rely on the vehicle's stealth and speed for protection.

With its 125-horsepower engine, it can achieve speeds of 85 mph on level terrain. The light strike vehicle can take any terrain about twice as fast as a Humvee, Thomas said.

During the Gulf War, the vehicles proved themselves by successfully taking Marines and SEALs deep into Iraq and Kuwait.

Rush Order

Following the Sept. 11 terrorist attacks, Thomas said, the Navy contacted him with news that it wanted to bring some of its vehicles out of storage. They needed Chenowth to refurbish them, quickly and discreetly.

The Navy delivered six vehicles to Chenowth's El Cajon shop Dec. 1 with the understanding it would get them back Dec. 16.

"We definitely had to put other business aside," said Thomas. Employees made sacrifices, putting personal plans on hold and delaying Christmas shopping.

Thomas likened the job to a "moving target," since the magnitude of the effort did not become apparent until the vehicles had been taken apart.

"It would have been easier to build from the ground up," he said, but the customer found the price on the refurbish better.

The SEALs who would be operating the vehicles worked beside the buggy builders , as they had to be their own mechanics once they got out into the field.

By mid-month the job was done.

But customer support required a little more effort.

Last-Minute Delivery

On Dec. 23, a Sunday, Thomas got a call on his cell phone about a missing detail. The vehicles needed spare batteries , special, deep-cycle models.

Thomas dropped what he was doing, drove to a warehouse, retrieved the needed batteries and drove them to North Island Naval Air Station.

He was directed to the tarmac where, by his account, he handed the batteries to crews at a waiting cargo plane, saw the door close and watched the plane take off.

Three weeks later, factory workers learned the military had airlifted two of the vehicles to the area around Zhawar Kili, Afghanistan.

Published reports said SEALs used them to find al-Qaeda cave complexes well stocked with guns, ammunition, fuel, vehicles and other supplies.

The Associated Press photographed a pair of vehicles , it was unclear whether it was the same pair , at the Kandahar airport Jan. 21.

Chenowth, which has been in business 30 years, is privately held and does not disclose revenues.

Military vehicles figure in the company's future, Thomas said.

Future models may use composite materials and unique shapes to avoid electronic detection, plus advanced engines.

And despite the reported troubles of another military vehicle , Boeing's vertical takeoff Osprey ,Thomas said he is still designing his new models to fit in the Osprey's slender cargo bay.