Kmarts Stay Open Despite Bankruptcy
Monday, January 28, 2002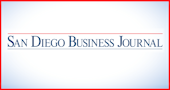 Kmarts Stay Open Despite Bankruptcy
BY LEE ZION
Staff Writer
The county's 14 Kmart stores are still open for business, despite the corporation's bankruptcy filing last week.

Kmart Corp., based in Troy, Mich., announced Jan. 22 that it and 37 of its U.S. subsidiaries have filed for reorganization under Chapter 11 of the U.S. Bankruptcy Code. A brief statement on the corporate Web site says Kmart hopes to emerge from bankruptcy in 2003.

The statement also said Kmart had secured $2 billion in financing to supplement the company's existing cash flow during the reorganization process.

The statement cited several factors for the decision to reorganize, including poor sales in the fourth quarter, intense competition in the discount retailing industry and failed sales and marketing initiatives. Other factors include the continuing recession, and recent capital market volatility.

All 2,114 Kmart stores nationwide remain open and are operating normally. A decision on which stores may be forced to close will be made by the end of the first quarter of 2002, the statement said.

Kmart and its U.S. subsidiaries listed total assets of $17 billion of assets at book value and total liabilities of $11.3 billion as of the fiscal quarter ended Oct. 31. Kmart's foreign subsidiaries are not covered by the filing and are operating as normal, according to the statement on the Web site.

Calls to Kmart's media line were answered by a recording which referred reporters to the Web site.

George Whalin, consultant with San Marcos-based Retail Management Consultants, said Kmart's troubles were long in coming. The company was up against both Target and Wal-Mart, and losing ground to both, he said.

Wal-Mart has been especially successful because it invested heavily in technology to manage their inventory, Whalin said.

"They do that better than any retailer in the world, maybe better than any company in the world," he said. "And that's the crucial issue when it comes to running two-, three-, 4,000 stores."

Kmart, meanwhile, did not invest heavily in technology, and thus has difficulty getting new product on its shelves, Whalin said.

Another problem is that Kmart did not establish an image for itself, giving people a reason to come into the stores, he said.

One of Kmart's failed initiatives, for example, was "Big K," a larger superstore that was meant to compete with Wal-Mart. However, it failed to catch fire, Whalin said.

Whalin added that the management has worked to enhance Kmart's image in recent years. It has increased "brand awareness," most prominently with the Martha Stewart line of home accessories and kitchenware, exclusive to Kmart, he said.

Another helpful change are the Super K outlets, which are similar to the Wal-Mart super centers. A Super K features an adjacent grocery store, which attracts customers and therefore drives business in the retail section, Whalin said.

Whalin expected Kmart to pull through the crisis. Operations are continuing as normal, and the retail giant has enough cash on hand to pay its debts, he said.

Despite earlier reports of some distributors refusing to deliver to Kmart stores for fear of not being paid, Whalin predicted the suppliers would work with Kmart in the end.

"They don't want Kmart to go away. It could mean the manufacturers are even more dependent on Wal-Mart," he said. "They need to have another competitor to Wal-Mart and Target."