Debate Continues Over Wireless Phone Applications
Monday, January 28, 2002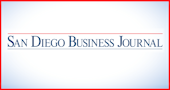 Debate Continues Over Wireless Phone Applications
Technologies Produce Platform for Cell Phone Programs
BY BRAD GRAVES
Staff Writer
A cabinet of games and other services , not to mention workaday computer programs , will someday fit in your pocket phone.

Just what combination of programs will be a choice that you make.

Shuffling programs on and off a handset will soon be as common as doing the same to a desktop, beige-box computer. The programs will get to the handsets wirelessly , as if the phone was taking a call.

A technology called BREW, produced by San Diego-based Qualcomm Inc., will serve as the base for many of these swappable programs, or applications.

BREW , it stands for Binary Runtime Environment for Wireless , has gotten a good deal of local media attention since it debuted roughly one year ago.

If it spreads, it stands to give Qualcomm another revenue stream. Qualcomm would be paid every time someone downloaded an application (so would the application developer and the customer's wireless carrier).

Qualcomm watchers, however, shouldn't get the impression BREW is the sole platform for wireless phone applications.

Palo Alto-based Sun Microsystems developed a similar thing called Java.

Programmers use various versions of Java for everything from tiny cell phones to hulking, rack-mounted computers (devices for which Sun is famous).

Worldwide there are 14 million Java-carrying handsets in circulation, and 8,000 wireless Java applications, said Eric Chu, a marketing manager with Sun.

Speaking from his Bay Area office, Chu said Java is not a "product" but a common, open standard.

Engineers Debate Rival Platforms

BREW, Java the marketing departments at Qualcomm and Sun seem to have been gone to the kitchen for their names.

And a Jan. 10 gathering of the San Diego Software and Internet Council produced a brief discussion of how people partake.

In a gilt-edged La Jolla Marriott conference room, one audience member asked a panel of wireless Internet engineers whether they used Java or BREW.

Bedminster, N.J.-based Verizon Wireless is working with BREW, noted Jeff Ross, the panelist representing San Diego-based Wireless Knowledge, Inc. The company is a Qualcomm subsidiary.

Then again, Ross noted, Sprint PCS will be using Java.

Kansas City-based Sprint announced early this month it would use a Hitachi Ltd. phone running Java on its next-generation networks, which should roll out in the middle of 2002.

Meanwhile, Reston, Va.-based Nextel Communications Inc. has been promoting Java technology in its phones, saying it was the first carrier to have it.

At times the BREW v. Java debate has become spirited. Qualcomm executives note BREW takes up a fraction of the memory of a Java Virtual Machine.

They also say BREW can fit well on cheap handsets as well as expensive handsets , though Sun's Chu said Java can go on mid-range and cheap handsets, too.

Qualcomm executives also note BREW is specifically designed for telephones, while Java is designed for a personal computing environment. Sun's Chu said Java has the credentials to work on wireless systems.

BREW Faces CDMA Claims

Outside analysts have added their views to the debate. Wireless Business & Technology magazine devoted six pages to the BREW/Java dichotomy in October (www.wbt2.com).

A discussion of Qualcomm can't get too far without mentioning its bread-and-butter communications technology, Code Division Multiple Access, or CDMA.

CDMA has a totally different purpose than BREW. CDMA is a way to break up radio bandwidth to accommodate multiple callers.

Qualcomm holds key patents for CDMA, and carriers Verizon and Sprint use it. Meanwhile, other carriers use competing technologies that go by the acronyms TDMA and GSM.

Some people say BREW is a CDMA technology. One of those is Larry Mittag, chief technologist for San Diego-based systems integrator Stellcom, and the moderator for the La Jolla Marriott event.

Theoretically BREW could be applied to technologies other than CDMA, Mittag said , but he added he doubted that would happen.

A Qualcomm spokeswoman said people should stay tuned for further BREW developments. She added Qualcomm plans to have a big presence at a non-CDMA conference in February in Cannes, France (the conference centers around GSM technology).

Java or BREW the engineer at the La Jolla Marriott phrased his question as if it was an either-or choice. Yet executives from Qualcomm and Sun agree BREW and Java are not mutually exclusive.

They can coexist.

Still, 99 percent of people who pick up the new, feature-rich wireless handsets will probably find this whole debate academic.

The end users, Ross reminded the engineers at the La Jolla Marriott, don't really care about the platform they're using.