New Year Means Plenty of New Laws in State
Monday, January 14, 2002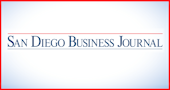 New Year Means Plenty of New Laws in State
Juvenile Court Judge Riggs Retires After 22 Years on Bench
LAW
by Denise T. Ward
Staff Writer
Along with ringing in the new year, California employers implemented new state-mandated laws.

According to the local law firm of Wilson Petty Kosmo & Turner LLP, 2002 brought far fewer and less significant changes to the employment law landscape than in years past, but there were several new legal obligations facing employers.

"None of these are really blockbuster changes in the law," said Lois Kosch, a partner in the firm. "Some of them are ones we knew were coming down the pipeline.

"I think on a day-to-day basis, while these laws affect employers, I don't think they will affect their employment practices to a great extent."

One of the new laws , one Kosch feels is more noteworthy , affects limitations on English-only policies in the workplace, meaning employers will be limited in their ability to adopt or enforce policies restricting languages spoken by employees at work. As a result of that law, the Department of Fair Employment and Housing will issue a new version of its discrimination poster that reflects the new law on language restrictions.

Another new law is the expansion of rights for domestic partners. One change under that law is the right for an employee who leaves a current job to accompany a domestic party to a new location to qualify for unemployment benefits. That benefit was previously only available to married individuals leaving employment due to the transfer of a spouse.

New mothers will also be given time to lactate or express milk for an infant during working hours. Under the new provisions, employers must provide a "reasonable" amount of break time for an employee to express breast milk for her infant child.

Also effective Jan. 1 was the increase in unemployment insurance benefits from a present maximum of $230 per week to $330 per week. The benefits will be increased by $40 per week for the next three years, with the weekly benefit increasing to $370 in 2003, $410 in 2004, and $450 in 2005.

There were several other bills affecting employee benefits that took effect Jan. 1, but one of the most controversial was the increase in the state minimum wage from $6.25 to $6.75 per hour for non-exempt employees.

The minimum salary level for exempt employees also increased from $2,340 per month (up from $2,166.66 in 2001) and $28,080 per year (up from $26,000 last year).

- - -

Stepping Down: Juvenile Court Judge Elizabeth A. Riggs, the first African American woman to serve on San Diego County trial courts, retired Dec. 21 after 22 years of service.

Riggs was appointed to the El Cajon Municipal Court in 1979 and was a presiding judge there in 1984 and 1985. She was elected assistant presiding judge in 1997.

Riggs opened El Cajon's first domestic violence court in 1997 and was vice-chair of the state Judicial Council's Court Interpreters Advisory Panel from 1995-98. She became a Superior Court judge in the court unification of Dec. 1, 1998, and moved to a juvenile dependency court two years ago.

Riggs graduated from Bennett College and earned a juris doctorate at Rutgers University School of Law.

- - -

New Partners: Cooley Godward LLP recently elevated eight attorneys to partner status. Among those elected include five associates and three special counsel. The new partners are: James F. Fulton Jr., Daniel P. Meehan, Christopher R. Pace, Ricardo Rodriguez, Lea Anne Storum, A. James Vazquez-Azpiri, Thomas S. Welk, and Kevin J. Zimmer. Veteran trial attorney William F. Sullivan has returned as managing partner of the San Diego office of Brobeck, Phlegar & Harrison LLP. Sullivan held the post once before from 1992 to 1996. Seltzer Caplan McMahon Vitek recently added civil litigation attorney, John E. Barry, as of counsel, and Jason Helsel and Angela Kim as associates.

- - -

Finding Innocence: California Western School of Law will host the National Innocence Projects Conference Jan. 18-20 to focus on the incarceration of the innocent and their release. The conference will bring together national leaders in the innocence project movement, project directors from innocence projects from across the country and people interested in starting innocence projects.

Conference speakers will include Barry Scheck and Peter Neufeld, founders of the first innocence project at Cardozo School of Law in 1992. Since then, the work of their project has led to the exoneration of dozens of prisoners nationwide and the development of innocence projects across the country as well as Canada and Australia.

The deadline for the next Law Column is Monday, January 21. Send related items to dward@sdbj.com.