Security vs. Trade Plagues Firms Along the Border
Monday, January 7, 2002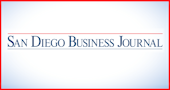 Security vs. Trade Plagues Firms Along the Border
BY MANDY JACKSON
Staff Writer
Reducing long waits to cross the U.S.-Mexico border is the top priority in 2002 for many San Diego County companies involved in international business.

"Some Congress members are more concerned with inspecting every truck and not the importance of getting people and goods across the border," said Steve Gross, president of San Diego-based Border Trade Services, a cross-border warehousing and logistics operation.

Retailers in San Diego are the most affected by long border waits right now, Gross said. Getting cargo across hasn't been as big a problem because of the economic recession, according to Gross.

"As business picks up, it will be a big problem," he said.

Gross is the newly elected chairman for 2002 of the Border Trade Alliance, a grass-roots, nonprofit organization whose members along the U.S.-Mexico border discuss and advocate issues related to the environment, border development, quality of life and trade.

Gross has visited Washington, D.C., several times in the past few months to advocate shortening border waits while maintaining national security in the wake of the Sept. 11 terrorist attacks. He has met with both White House and Homeland Security officials.

Gross said the Border Trade Alliance wants to make sure the flow of people and goods is protected in any new immigration and customs bills.

Technology Needed

"It all surrounds right now using technology and people to make the border more efficient," he said.

The U.S. government needs to invest money in new technology that will make the movement of people and goods across the border more efficient, Gross said.

On Dec. 19, the House of Representatives passed legislation adding at least 200 new INS inspectors and support staff each year for five years along the U.S.-Mexico border. The bill also provides $150 million in new funding for expanding the use of technology at the border. On Dec. 20, the bill was referred to the Senate Judiciary Committee.

"At least since Sept. 11, people are more aware of the relationship between getting across the border and businesses in San Diego," said Alejandra Mier y Teran, executive director of the Otay Mesa Chamber of Commerce.

Representatives of the Otay Mesa chamber plan to make their yearly trip to Washington this month to talk to members of Congress. This year, the members plan to talk with congressional leaders about expansion of the SENTRI, the Secure Electronic Network for Travelers Rapid Inspection lane program, according to Mier y Teran.

SENTRI provides an automated commuter lane for pre-screened regular border crossers. A digitized label on the crosser's vehicle is read electronically as the vehicle crosses the border, and a person at a computer terminal makes sure the person in the vehicle matches the photo on his computer screen.

Border Highways

Construction of state Routes 905 and 125 will be important in the next few years for businesses in Otay Mesa, many of which conduct business across the border, according to Mier y Teran.

Construction on the two roads will begin for the extensions into Otay Mesa in 2002.

"It's a good outlook for us, though we know it will take many years to build," Mier y Teran said.

That infrastructure may be even more necessary if the rumors Mier y Teran has been hearing are true. She said some companies originally planning to build manufacturing plants in China or other Asian countries may be taking another look at Mexico in the aftermath of Sept. 11.

John Riley is president of San Diego-based Vertek International, a provider of manufacturing consulting and maquiladora services, and he is a board member of the Western Maquiladora Trade Association.

In 2002, Riley said it will continue to be important for companies operating maquiladoras to work out tax and import issues with the Mexican government. The government is trying to overhaul the country's tax laws.

"Doing business in Mexico is changing and you have to stay on top of it," Riley said. "The hardest part is to explain the rules to our clients."

While he is upbeat about the future for maquiladoras, Riley anticipates some companies will continue to relocate from Mexico to Asia. However, some other companies are showing new interest in Mexico.

"It appears in the second half of 2002, things will pick up for the industry," Riley said.

The health of the world economy will be important for international business next year, because the current sluggish economy is hurting export demand, according to Richard Feinberg, director of the Asia-Pacific Economic Cooperation Studies Center at UCSD.

"There's a lot of hope and expectations that demand will pick up (this) year," Feinberg said.

China entering the World Trade Organization will also be important, Feinberg said. Because the country will be required to follow the 140-member WTO's trade rules, that will open a big market for U.S. companies.

It will also be important in 2002 for the United States to conclude its discussions with Singapore and Chile on trade agreements. The president could present these agreements to Congress under trade promotion authority, which the House of Representatives approved in early December.

Trade promotion authority, also known as fast track, gives the president authority to negotiate trade agreements without Congress making amendments. The Senate still has to approve the trade promotion authority bill.

For the World Trade Center organization, headquartered in New York City, unilateral economic sanctions imposed by the United States will be a priority in 2002, said Kathy Ward, president of the San Diego World Trade Center.

The sanctions keep U.S. companies from trading with certain countries, like Cuba and Iraq. She said the sanctions don't actually hurt those countries.

Ward has resigned her post at the World Trade Center, but is staying on until after the new president takes over. The organization's board may name their selection for Ward's replacement after it meets on Jan. 7, she said.

Also important in 2002 will be rebuilding in countries in the Middle East and Near East that have economic problems because of a lack of trade, Ward said.

"That whole part of the world is going to be very important in the 21st century. Pakistan has been a very key country for us in the war (in Afghanistan)," she said.

The terrorist events of Sept. 11 will not likely hurt international business, Ward said. Typically in a recessionary U.S. economy, she said companies look to other countries to broaden the market for their products.

The impact of Sept. 11 on international business in 2002 depends on what happens down the road, Feinberg said.

"If there are no more terrorist attacks, international trade will adjust to increased security. I don't see the terrorist problems as having a long-term impact on trade," he said.