NTC Foundation Receives $300,000 Renovation Grant
Monday, December 23, 2002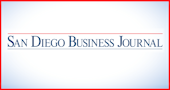 NTC Foundation Receives $300,000 Renovation Grant
The NTC Foundation has received a $300,000 grant from California's Office of Historic Preservation to renovate Building 5 of the civic, arts and cultural project at Liberty Station.

The funding is the first grant received for renovations at 26 historical buildings at the former Naval Training Center in Point Loma. Building 5, a two-story, 12,658-square-foot structure, was built in 1923 and used for barracks.

The NTC Foundation, a nonprofit corporation, was established in 2000 to develop the civic, arts and cultural center. It will oversee operations and maintenance, direct special programming, lease space for special events and market the center.

Gary Jacobs, chairman of the foundation's Capital Campaign Committee, said, "This grant affirms our vision and marks the kick-off to our capital fund-raising program, opening the doors to other contributors."

The civic, arts and cultural center will open at Liberty Station in 2005, with space for individual, nonprofit and limited for-profit tenants looking for space such as studio, office, gallery, museum, performance, educational, retail and restaurant space.
Barnhart Finishes $1.9M Cruise Ship Access Project
San Diego-based general contractor Douglas E. Barnhart Inc. recently completed a passenger access balcony that will provide better access for cruise ship terminals entering and leaving the San Diego Cruise Ship Terminal.

The $1.9 million project was built for the San Diego Unified Port District on the B Street Pier, which runs along the north side of the cruise ship terminal.

Currently, passengers getting on and off cruises ships use a narrow gangway connecting the pier to the boarding deck of the ship. The process of letting people on and off a cruise ship can take up to three hours with the narrow gangway.

Lee & Sakahara Architects of Irvine designed the project, which was constructed using a design/build process.
NDIA Announces New Officers and Directors for 2003
The San Diego chapter of the National Defense Industrial Association announced results of its elections Dec. 11.

The organization's 2003 officers and directors are:

President: Kathy Sridhar, Indus Technology, Inc.

Executive Vice President: Jim Lasswell, Indus Technology, Inc.

Vice President: George Klein, American Systems Corp.

Vice President: Bruce Linder, Booz Allen Hamilton.

Secretary: Terry McKearney, TM Consulting.

Treasurer: Keith Sutton, Syzygy Technologies, Inc.

New directors are George Helsten of Science Applications International Corp.; Gerry Nifontoff of Lockheed Martin Corp.; Jane Renninger of Northrop Grumman Corp.; Pem Smith of Anteon Corp.; and Zeke Zaludek of ComGlobal Systems, Inc.