Prevailing Wage Laws Deter Affordable Housing
Monday, December 16, 2002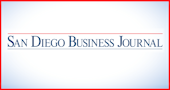 Prevailing Wage Laws Deter Affordable Housing
OPINION
by George W. Hawkins
It shouldn't be a surprise several of San Diego's top builders of affordable housing are thinking of giving it up.

In Bakersfield, Pittsburg, Sacramento and other California cities, developers are abandoning affordable housing and redevelopment projects because of a union-backed law Gov. Gray Davis signed in 2001.

Our state's economy is struggling, budgets are in deficit and affordable housing is in short supply. Yet because of this law, our state government is prioritizing union special privileges over the public interest.

Assembly Bill 975 expands the coverage of the state's prevailing wage law for public works to any construction project that receives any sort of loan or other incentive from the government. Many projects funded solely through private funds thus became "public works," as if apartments, warehouses and auto marts are the equivalent of schools or courthouses.

Prevailing wage is a sort of "super-minimum wage" for construction workers.

It requires electricians and bricklayers in the San Diego area, for example, to be paid about $50 per hour before overtime. These wages do not remotely reflect the actual "prevailing" wage because the state uses a "modal" rate to calculate the wages.

In the free market, wages differ depending on experience and ability of the worker, with the best workers earning wages even higher than the so-called prevailing wage. But in the union environment, wages are the same for everyone in the same trade classification who is not an apprentice.

Therefore, the most commonly seen rate is almost always the union collective bargaining rate, even if most workers in the area do not belong to a union.

In the San Diego area, about 18 percent of construction workers belong to a union. Prevailing wage requirements imposed by AB 975 today increase the costs of private projects by 10 to 20 percent. Although California lacks recent formal studies on the costs of its prevailing wage law, a 1991 study done for the Sacramento Housing and Redevelopment Agency showed that prevailing wage would increase the costs of residential and light commercial construction by 25 to 40 percent. Recent projects completed by the Sacramento Housing and Redevelopment Agency show cost increases of hundreds of thousands of dollars for just one trade because of SB 975.

In the other 49 states, where governments are more willing to encourage economic growth and job creation, studies have shown that prevailing wage costs taxpayers significant amounts of money. Three government or independent studies have been released just this year showing these costs.

A study released by the state of Kentucky's Legislative Research Commission showed prevailing wage laws increased construction costs by 24 percent. A study from the Ohio Legislative Service Commission showed that the 1997 repeal of prevailing wage requirements for school construction saved taxpayers between 5 and 20 percent, depending on the geographic location and type of project, for a total five-year savings of almost $500 million.

A study prepared by an independent consultant for New Castle County in Delaware showed that prevailing wage requirements would increase costs $50 million a year for county taxpayers. The Legislature and the governor were well aware of these facts and chose to ignore them in favor of special interest construction unions at the expense of all taxpayers.

At the very least, Californians would benefit from the repeal of Gov. Davis' prevailing wage expansion to private affordable housing developments.

Even better, the state should calculate prevailing wages so they're somewhat accurate. And for those who think government should leave the business of collecting and tabulating wage data, there are 18 other states where prevailing wage is absent but buildings still get built.

Hawkins is executive vice president of the Associated Builders and Contractors, San Diego chapter.