Local Officials Brace for State Cuts
Monday, December 16, 2002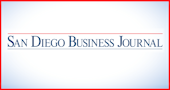 Local Officials Brace for State Cuts
Plan to Slash $10 Billion Headed for Special Session
BY RENE'E BEASLEY JONES
Staff Writer
From highways to classrooms, every corner of San Diego County will in some way feel the bite of the governor's proposed $10 billion budget cut.

Gov. Gray Davis slashed spending and shifted funding from the state to local jurisdictions to save a total of $10.2 billion over two years.

With a looming $21 billion shortfall projected for the next budget year, many fear Davis' proposal is the tip of the iceberg.

Worse yet, the long-term competitiveness of companies in California could be hurt if the state tries to balance that deficit by jacking up taxes on businesses.

"We fear there's going to be political pressure for them to do so," said Erik Bruvold, vice president for public policy and infrastructure at the San Diego Regional Economic Development Corp.

Sluggish job growth, a troubled high-tech sector and a jittery stock market pumped less money than expected into state coffers. In October, for example, the state's general fund received $312 million less than the 2002 forecast had predicted.

To deal with the budget crisis, the governor called a special session of the Legislature on Dec. 9. It was adjourned and is not expected to reconvene until sometime in January.

For now, regional leaders have more questions than answers about Davis' proposed cuts.

Under the worst case scenario, the San Diego Association of Governments could lose up to $200 million in transportation projects during this fiscal year and the next, said Eric Pahlke, Sandag's director of transportation.

Sandag officials aren't sure whether those cuts could affect projects already in the works. Pahlke fears whether ongoing projects, such as the Interstate 5-805 merge improvements and completion of state Route 56 between Interstates 5 and 15, could have the money yanked from under them.

"We hope to keep at least the most important projects going," Pahlke said.

If the Legislature approves Davis' proposed cuts, the Centre City Development Corp. will lose $15 million for the park-to-bay link along the 12th Avenue corridor, said Donna Alm, the agency's spokeswoman. The total cost of the project is $30 million.

The link is a capital improvement project that ties San Diego Bay with Balboa Park. It includes new sidewalks and landscaping.

The state money would pay for three trolley stations to be built along 12th Avenue and the expansion of the Gaslamp Quarter station. Losing the money will have "a tremendous impact on what's going to happen in the East Village in the future," Alm said.

The CCDC may lose some affordable housing money, though the agency isn't sure how much.

Schools Take A Hit

The San Diego Unified School District stands to lose $60 million in this round of proposed cuts.

The San Diego Community College District, already among the lowest-funded in the state, revised its earlier estimate of $5 million. Barry Garron, a district spokesman, said the tally now stands at $7.5 million.

Community colleges educate mechanics, nurses, emergency medical technicians, dental hygienists and other much-needed professionals. Programs are so overcrowded that local colleges can't funnel through enough students to meet the demand for jobs in some areas.

"Our highest priority will be to protect the instructional program; however, we are halfway through the year and already well over the number of students the state funds. That means we may be forced to limit enrollment in the spring," Garron said.

CSU San Marcos officials estimate their losses at $1.3 million, said Terry Allison, the university's planning officer.

CSU San Marcos, San Diego State University and UCSD expect to raise student fees to make up some of the difference.

Higher fees will compensate SDSU for only about 40 percent of its projected $5 million cut, said Jason Foster, university spokesman.

"We've known we would be facing budget challenges this year, so we've been planning for how to address this for quite some time," Foster said. "We've left some open positions unfilled and there are certain projects that were delayed to increase reserves."

Modest Estimate

State Sen. Bill Morrow, R-Carlsbad, said a $10 billion slice doesn't go far enough. The state expects a $21 billion deficit, Morrow said.

"I believe that to be overly optimistic. It will approach, if not pass, $30 billion, in my opinion," Morrow said.

He's frustrated that it's been barely three months since the Legislature ended and a special session must already address a budget crisis.

"What happened during the three months? There's nothing that happened since then except one thing: the election," Morrow said.

There are only three ways out of the state's budget problems, he said. Increase taxes, cut spending or a combination of the two.

"That's what the fight will be about. Democrats will want an equal amount of tax increases to offset spending cuts," he said.

Cost of Cutting

The governor's proposed $10.2 billion in budget cuts and adjustments will hit San Diego County programs and projects. The list includes:

- San Diego Association of Governments , up to $200 million in transportation projects.

- San Diego Unified School District , $60 million.

- Centre City Development Corp. , $15 million for the park-to-bay link.

- San Diego Community College District , $7.5 million.

- San Diego State University , $5 million.

- CSU San Marcos , $1.3 million.