Smaller Firms Becoming Targets in Patent Litigation
Monday, December 2, 2002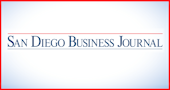 Smaller Firms Becoming Targets in Patent Litigation
Law: After Settling a Case With One Patent Holder, Firms Can Be Sued Again
BY RENE'E BEASLEY JONES
Staff Writer
A San Diego attorney sees a new trend in Internet patent litigation "that's really scary for small business."

Internet patent holders aren't going after well-to-do software companies for infringement violations, said Jon Hangartner, an intellectual property attorney at Sheppard Mullin Richter & Hampton LLP's San Diego office.

Instead, patent holders , many of whom are only now receiving patents on Internet technology that's been in use for years , increasingly target less-wealthy end users.

That has huge implications for small businesses across the nation, Hangartner said, because mom-and-pop companies don't have the financial resources to fight expensive legal battles.

Some events conspired to start the trend. An explosion of Internet technologies coupled with a few new types of patents created a backlog at the U.S. Patent and Trademark Office.

In the meantime, Internet technology became ubiquitous.

Last year, Internet patents started rolling out in greater numbers. They continue.

"You have a patent holder who looks around and sees a feast. They have millions of potential infringers to choose from," Hangartner said. "Patent holders are seeing a lot of appeal in that."

And even if companies settle a case with one patent holder, they can't rest easy, Hangartner said.

"The next day I can get a letter from another patent holder saying I infringed on their (electronic) shopping-cart technology or on the way I handle my credit card transactions," he said.

In fact, one of his clients has received infringement claims from two different firms , so far.

PanIP, LLC is a San Diego technology development company that in 1996 and 2001 received patents that impact e-commerce sites.

Any Web site with text, graphics and the ability to collect financial information from consumers qualifies as an infringer, Hangartner said.

This year, PanIP has sued 51 companies for infringing on its patents, said Kathleen Walker, a San Diego attorney representing the firm.

Hangartner represented five of the initial 11 companies sued by PanIP, and he has been retained by the PanIP Group Defense Fund, a group of 16 companies nationwide that is fighting PanIP's claims of infringement.

The group's Web site is (www.youmaybenext.com).

PanIP sues companies that report revenues of $1 million to $10 million annually, Hangartner said.

None are California companies. The closest is Oklahoma. Otherwise, the lawsuits, which are filed in the U.S. District Court here, cut a broad swath nationwide.

Walker said the geographic location of infringing companies is not a factor in the lawsuits.

PanIP hasn't focused its lawsuits on an industry sector. "We've got everybody from dog biscuits to Christian neckties to adult videos," Hangartner said.

In the first 11 cases, PanIP asked for $30,000. The request later dropped to $5,000. In Hangartner's opinion, that's when companies realized they could settle for less than it would cost to fight.

The $5,000 pays for a lifetime license to PanIP's patent portfolio, Walker said. It covers past infringement and additional patents that may be issued to the firm's managing director, Lawrence Lockwood of San Diego.

Lockwood has one patent pending and expects it to issue shortly.

Of the 51 companies PanIP has sued, two failed to respond and PanIP is seeking default judgments, Walker said.

Twenty-one have been licensed; seven have had their cases dismissed after paying for past infringement and agreeing to stop future infringement; five have filed answers denying infringement; five have filed motions to have their cases dismissed based on the allegation the court has no jurisdiction over them; PanIP hasn't heard from the rest to date, she said.

Hangartner said companies should always respond. If defendants continue to infringe after notification, they can be held liable for willful infringement, and the court can award triple damages.

Walker has no idea how many PanIP lawsuits may result in the future.

A few defendants have spread lots of misinformation, she said.

"In the context of the annual U.S. patent licensing of some $100 billion of royalties, PanIP's minuscule licensing program is insignificant," Walker said.

Case Dismissed

Jack Roth, the owner of Able Supply Co. near Chicago, considers himself lucky.

His PanIP case was dismissed after he changed his Web site. It no longer offers online sales, but now dispenses company information only.

Roth said he knows of other companies that discontinued their Web sites because of PanIP's lawsuits.

Able Supply Co. sells carpet cleaners. The company, which reports annual revenues of about $3 million, launched a Web site about eight years ago. During that time, Roth said, he sold only four cleaners off the Web site.

The majority of his business comes from local, in-store sales.

"Some of these other companies depend on the Internet for their sales," he said.

Although the PanIP lawsuit flabbergasted Roth, he said he doesn't blame the San Diego company, which is acting within its legal rights. He shakes a finger at the federal government.

Hangartner recently went to Washington, D.C., to present information at a congressional committee meeting regarding Internet patent litigation and its affect on small businesses.

"The response from the Congressional staff was very strong. It is clear that Congress is concerned about this issue. They are hearing from small businesses that this is a real problem," Hangartner said.