Builders Shift Attention South To Mexican Water Project
Monday, December 2, 2002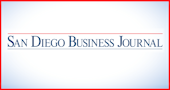 Builders Shift Attention South To Mexican Water Project
Infrastructure: Tijuana/Rosarito Master Plan Unveiled
BY LEE ZION
Staff Writer
Local builders are eagerly anticipating the potential to invest in Mexico as the cities of Tijuana and Rosarito work to develop a water and wastewater infrastructure proposal.

The Carlsbad office of Cambridge, Mass.-based engineering and construction firm CDM unveiled an early draft of the Tijuana Rosarito Master Plan on Nov. 21 at a public meeting. CDM drafted the plan for the Tijuana public works agency, Comisi & #243;n Estatal de Servicios P & #250;blicos de Tijuana.

Paul Brown, a senior vice president for CDM, said there would be plenty of opportunity to participate in public works projects in Tijuana and Rosarito.

"There's a need for a substantial amount of infrastructure (and) it's good for everyone. The United States is a source of much technology," Brown said. "Investment in environmental infrastructure is good for the environment and good for U.S. business."

Robert Siemak, vice president for municipal business development for Palm Desert-based USFilter, a subsidiary of France-based Vivendi Environnement, agreed.

"We're a provider of the equipment and the services to do that. That's why we're here, to see if there's business opportunities."

Siemak said the Mexican market is very robust, but fraught with tremendous environmental problems. There is ample opportunity to invest in public works infrastructure, he said.

Enrique Lopez-Calva, the engineer who drew up the draft plan for CDM, called the document a tool for planning and decision making for drinking water and wastewater infrastructure. Projections show that in 2023, water demand for the region will be 155 million gallons of water a day, he said.

But the region will be short by about 43 million gallons of water a day. The difference can be made up by potential sources of additional water , Colorado River, desalinating water from the Pacific Ocean, and wastewater treatment and reuse, Lopez-Calva said.

Opportunities For Investment

The plan also calls for fixing sewer lines, and installing new equipment at pump stations and at sewer stations. New wastewater treatment facilities would also be built , including one on the Alamar River near the U.S. border in Tijuana, he said.

Some of the funding for the project would come from a $2 million grant from the U.S. Environmental Protection Agency, and grants from Tijuana's public works agency. Funds would also come from the North American Development Bank, an agency set up under the North American Free Trade Agreement to help fund infrastructure projects in Mexico, Lopez-Calva said.

The draft plan does not go into detail about finances, but a new draft will be drawn up by Dec. 27 and will study funding. The final version of the plan will be released sometime next year, he said.

Lopez-Calva said there will be many opportunities for U.S. investment in these projects. Funding will come from a diversity of sources, he added.

Dave Schlesinger, director of operations for the San Diego-based Bajagua Project, LLC said he was encouraged by the plan. He noted many of the alternatives being considered under the plan include a treatment plant on the Alamar River. This is almost synonymous with Bajagua's own project to build a water treatment facility in Mexico, he said.

"That's very good for us," Schlesinger said. "We're very encouraged that they've gotten this far and we're really looking forward to this draft in December."



FRESH FRUIT

Construction of a $17 million refrigerated container facility at the 10th Avenue Marine Terminal is completed and open for shipments of produce. Taylor Frager Inc. of San Diego was the general contractor on the project. The Dole Fresh Fruit Co., headquartered in Westlake Village, has a 20-year lease with the San Diego Unified Port District to operate out of the facility, which can handle 40,000 containers per year. Construction included the installation of 511 electrical outlets for refrigerated containers, a 9,400-square-foot office and maintenance building, a gatehouse and new paving, fencing and lighting.

Taylor Frager Inc.