Imperial Valley Businesses Wary of Fallow Plan
Monday, August 19, 2002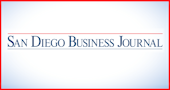 Imperial Valley Businesses Wary of Fallow Plan
Agriculture: Current Proposal With San Diego Would Keep Colorado River Flowing Here
BY LEE ZION
Staff Writer
While one San Diego business leader says an offer that may keep 260 billion gallons of water flowing to San Diego is a "really positive step," a coalition of Imperial County farmers and businessmen say the plan is something outsiders seek to "cram down our throat."

The Imperial Irrigation District announced Aug. 6 it would consider "land fallowing" as a method to allow a complex water deal to go through. Without that deal in place by Dec. 31, the state would be cut off from access to 800,000 acre-feet of Colorado River water a year , or 260 billion gallons.

Imperial Valley farmers have long objected to fallowing, or taking agricultural land out of production. It would devastate farmers in agriculture-dependent Imperial County, said John Pierre Menvielle, a co-chair and agriculture representative for Imperial Valley United, a coalition of business and agriculture groups.

However, the irrigation district, as one of the members of the coalition, appeared to break ranks by suggesting temporary and limited land fallowing. The new offer, spelled out in a letter to Gov. Gray Davis, comes with strict conditions.

Farmers would take land out of production in order to make up to 100,000 acre feet of water available annually to transfer to San Diego. Land would be fallowed for no more than five years, said Ron Hull, spokesman for the irrigation district.

In return, the state must develop a program to reimburse Imperial County for the economic costs of the agricultural loss, he said.

"With a fallowing program, there'll be a loss of jobs in the direct ag sector and third-party impacts to the surrounding businesses," Hull said. "We're asking the state to, through support of infrastructure improvements, or economic development help us replace that part of our industry that gets taken out of production."

Sue Giller, also speaking for the irrigation district, noted the district signed an open letter by Imperial Valley United , published in several newspapers statewide , denouncing permanent land fallowing. The fact the letter was published after the Aug. 6 offer is not contradictory, she said.

"The board was not speaking out of both sides of its mouth," she said.

The open letter decried permanent and massive land fallowing, while the offer to the governor was temporary and limited. The offer to the governor also came with several conditions to assure Imperial County is properly reimbursed, Giller said.

As such, the Aug. 6 offer is a "last-ditch effort" to make sure a deal is in place by the Dec. 31 deadline, she said.

Menvielle said he understood what the irrigation district is trying to do, but disagreed with the district's decision. Even limited land fallowing could have devastating effects.

Menvielle estimated that limited land fallowing of the sort that the irrigation district was describing could mean at least $20 million to $50 million in lost revenue, and 1,000 lost jobs.

Also, taking land out of production can have other harmful effects. Cement conduits can crack after five years of disuse, and some soil can be lost, he said.

Menvielle also worried that once "temporary" land fallowing started, it might become permanent, despite all promises to the contrary.

"There's a lot of unforeseen things here that need to be mitigated if they get into a fallowing program," he said "What they'd like to do is cram it down our throat."

Offer Seen As Positive

Eric Bruvold, a spokesman for the San Diego Regional Economic Development Corp., noted the state is still a long way from a final agreement. Still, he called the irrigation district's offer a "really positive step."

"Imperial has moved to a position where some really fruitful negotiations can take place, and some good discussions can, over the next couple months," Bruvold said. "We're really positive that a good agreement can be reached that serves the interests of everybody , both San Diego, Imperial, and all of Southern California."

Bruvold expects to see a lot of debate on how long the agreement would last, how much water would be transferred and how much Imperial County would be reimbursed, he said.

As to who would pay for the land fallowing, Bruvold said the County Water Authority had already agreed in principle to help Imperial County financially, in exchange for a guaranteed source of water.

Bob Campbell, executive assistant to the general manager of the water authority, confirmed the agency had a prior agreement with the irrigation district. The agency would continue to work with the irrigation district to make sure Imperial Valley farmers are properly reimbursed for the land fallowing, he said.

Campbell said he was encouraged by the irrigation district's offer.

"It's very positive that they are proceeding in that direction," he said. "Land fallowing would help on a temporary basis."

Bruvold said the agreement between the water authority and the irrigation district is crucial for San Diego business. The agreement will help a separate deal go through, allowing "surplus" water from the Colorado River to continue to flow through the Imperial Valley to San Diego , as much as 800,000 acre-feet of water annually.

In an agreement signed in January 2001, California agreed to reduce its annual use of Colorado River water from 5.2 million acre feet down to its historical allotment of 4.4 million. The state has 15 years to gradually reduce its use.

However, if California fails to meet some strict deadlines, the state will be forced to go down to 4.4 million acre-feet overnight. One such deadline is the water transfer deal between Imperial Valley and San Diego County, which must be signed by Dec. 31.

Originally, the water transfer deal between the irrigation district and San Diego would have required Imperial Valley farmers to conserve water, transferring the excess water to San Diego. Farmers would be able to grow the same amount of crops with less water, while new technology for water conservation would create new jobs, Hull said.

However, that agreement would have meant less "agricultural runoff," or excess water, flowing into the Salton Sea. Because the Salton Sea depends on runoff, this would damage a fragile ecosystem, Bruvold said.

The irrigation district's new offer, saving both the Salton Sea and the water transfer at a cost of land fallowing, is an important step for all parties , especially with the Dec. 31 deadline approaching, he said.

"(This agreement) is really critical for business, both in San Diego and throughout all of California. A dramatic decrease in water could really devastate our local economy and the state economy, given how drastic and how sudden that reduction would have to be. The agreement goes to providing companies the certainty of water availability in a way that will help them continue to do business."

Brian Miller, a spokesman for the California Resources Agency, said he was encouraged by the offer from the irrigation district.

"The idea of interim fallowing is good, but the details remain to be worked out," he said. "We continue our discussions with all of the water agencies on that and other issues."