Builders Pay More for Condo Insurance, Get Less Coverage
Monday, August 19, 2002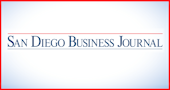 Builders Pay More for Condo Insurance, Get Less Coverage
Brokers Blame Construction Defect Litigation, Terror Attacks, Hard Market
BY MANDY JACKSON
Staff Writer
In order to get a particular general contractor to build their next condominium project or a subcontractor that's particularly adept at installing the hardwood floors and granite countertops that are popular in today's newest condos, developers have to be able to provide construction insurance for the project.

"Our prerequisite to considering condominium construction is that a developer is willing to get a wrap-up policy," said Kevin Elliott, president of San Diego-based Roel Construction Co.

Owner-controlled insurance policies, more commonly referred to as wrap or wrap-up policies, were created about 4 & #733; years ago. Developers buy the project-specific policies to cover their general contractors and all of the subcontractors during construction and for a specified number of years afterward.

On office construction projects, Roel carries its own insurance, and each subcontractor has its own.

"The risk of being sued (for alleged construction defects) on a condo project is much higher," Elliott said.

Roel is building Renaissance for locally based Lambert Development, which will have 221 units in two 22-story towers in Downtown San Diego. In Little Italy, the contractor is building Bella Via. The 41-unit project is being developed by Bella Via Associates, a partnership that includes Henry Lambert of Lambert Development.

- Insurance Rates Jump After Terror Attacks

And in La Jolla, Roel is working on Montefaro, a 48-unit, five-building development for Dallas-based Centex Homes next to La Jolla Elementary School.

Getting insurance to build condos has been difficult over the last few years, but the situation got much worse after the terrorist attacks of Sept. 11, according to Elliott.

Russ Haley, San Diego-based CityMark Development's vice president and chief financial officer, said premiums for wrap policies were about $10,000 per unit two years ago and are now about $20,000 per unit.

"We don't have a choice now. The only way to get subcontractors on the job is to do project-specific wraps," Haley said.

Bill Nichol, chief financial officer of Intracorp San Diego LLC, said a 100-unit condo development may have cost $250,000 to insure a year ago. Now, it might cost $1.2 million to $1.5 million.

Intracorp has completed three mid-rise condominium projects in Downtown San Diego in the past year , 235 on Market, Crown Bay and Porto Siena.

In the Gaslamp Quarter, Intracorp is currently building the 53-unit Pacific Terrace.

Nichol said the benefit for the developer in buying a wrap policy is that the general contractor and subcontractors don't have to individually purchase insurance on their own and reflect it in the prices for their services on a project.

One type of condo construction is more difficult to insure than another. Wood frame construction has a higher likelihood of ending up in a lawsuit than concrete and steel.

CityMark's Doma in Downtown San Diego's Little Italy neighborhood is a mixture of wood frame townhomes and concrete and steel loft condominiums. San Francisco-based Swinerton Builders is the contractor for the 121-unit project.

Jamul-based Big Sky General Contracting is building Paseo, an 18-unit wood frame townhouse project in downtown La Mesa for CityMark.

The developer has been looking at another site in La Mesa where the company would build 10 wood frame condos over street-level retail. However, Haley said, "When the insurance costs as much as the dirt, you just can't make it pencil."

CityMark is designing a condo project at Park Boulevard and University Avenue between the North Park and Hillcrest neighborhoods of San Diego for concrete construction.

"It increases the cost of the project, but there's a better chance of getting insurance for it," Haley said. Using concrete increases the cost to build each unit by $25,000 to $30,000, he said.

"In a larger project, you can push the cost onto the buyers. So how do you do infill projects with 10 units at a minimum (insurance) cost of $300,000? That's a $30,000 cost per unit," he said.

- Passing On Cost Increase

Roel analyzed a recent condo development and determined that the project's wrap insurance policy represented a 1 to 1.5 percent project cost increase for the developer.

Elliott said a 1 percent increase may seem small, but in a $40 million project, 1 percent represents $400,000 in costs that are passed on to the homebuyers.

Jeff Cavignac, president of insurance brokerage Cavignac & Associates in San Diego, is in the middle of representing a developer client that wants to build 14 condo units. The developer is looking at paying a $210,000 premium for a policy providing only $1 million worth of coverage.

"He doesn't think the units will support $15,000 each," Cavignac said.

From day to day, developers and contractors aren't sure what kind of coverage is available, if any at all. They are having a difficult time getting policies with adequate coverage limits.

Cavignac helped a client with an $80 million condo project in Downtown San Diego get $50 million worth of coverage a few years ago. The largest amount of coverage the developer could get today would be $8 million.

Paying More, Getting Less -

Eric Martin, vice president of Bosa Development California Inc., said the developer is now getting less coverage for its developments, but it is paying a higher premium for it.

The developer, a subsidiary of Bosa Development Corp. in Vancouver, British Columbia, has completed two high-rise condo projects in Downtown San Diego, Horizons and Discovery at Cortez Hill. Bosa is both the developer and contractor for its properties.

The developer is currently building the 30-story Park Place and the two-building, 39-story The Grande at Santa Fe Place.

The insurance policy for The Grande at Santa Fe Place was arranged in the spring. The premium is three times what Bosa is paying for insurance for Park Place, which began construction in October 2000, according to Martin.

"It's difficult to place insurance, and when you can find it, it's very expensive," Martin said. In Vancouver, where Bosa has built several condo properties, insurance has increased by only 15 to 20 percent this year, not 300 percent as it has in California, he noted.

Cavignac said construction defect litigation is the cause of dramatic insurance premium increases. A condominium development is 10 to 15 times more likely to end up in litigation than a comparable apartment building, so insurers don't feel financially safe writing the construction policies, he said.

Marc Kaplan, president of Aspen Insurance Brokers in La Mesa, said insurers think they can be more profitable writing policies for condo construction in other states.

California is the only state with a 10-year statute of limitations on construction defect claims, Kaplan said.

"Every trade contractor that steps on a project has to defend a claim that may or may not have anything to do with them," he said.

A bill is being drafted in the state legislature that would give contractors and subcontractors the right to repair damages before a lawsuit is filed, according to Kaplan.

- Hard Market For Developers

Tom Sowers, principal and owner of Sowers Baccala Insurance Brokerage in La Jolla, said construction defect litigation is just one cause of the hard insurance market for condo developers. "A lot of builders are having claims, and it affects all builders," Sowers said.

Sowers Baccala is a specialty broker, which insurance brokers have to go through to get access to insurance companies for certain types of insurance, such as wrap policies.

The insurance market had been pretty soft since 1986 for all lines of coverage, according to Sowers. "It was a very long, prolonged soft cycle for 15 years. Underwriters weren't making any money so they raised rates," he said.

In 2000, the market began hardening and the terrorist attacks of Sept. 11, 2001 , the largest insured disaster in world history , decreased the industry's capacity.

Clarendon America Insurance Co., headquartered in New York City, was the main provider of wrap policies in California until Aug. 1. Last week, the final details were being worked out to convert the solo provider to Everest Indemnity Insurance Co., a New Jersey-based insurance company.

Everest Indemnity has a higher rating than Clarendon from A.M. Best Co., which rates insurers' financial strength.

Sowers said Everest Indemnity is expected to offer the same basic wrap-up program, except limits on coverage will be pulled back from $3 million to $2 million.

Excess coverage for certain types of projects can be purchased from American International Group Inc., better known as the New York City-based insurance and financial services giant AIG.

"You can still insure condos. The problem is, you can't buy a lot of limits," Sowers said. He expects the market will remain hard for a few more years.