American Residential's Shareholders Vote to End Company's REIT Status
Monday, August 19, 2002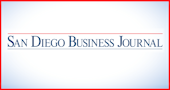 American Residential's Shareholders Vote to End Company's REIT Status
Burnham Lands Mitsui Complex Leasing Contract
REAL ESTATE
by Mandy Jackson, Staff Writer
American Residential Investment Trust will no longer be a real estate investment trust beginning in January.

The company's shareholders voted on Aug. 2 to allow the company to end its REIT status. American Residential invested in subprime residential mortgages. The company hasn't purchased any mortgages since 2000.

In a company statement, American Residential CEO John Robbins said, "We are very appreciative of the support we have received from our stockholders. With this issue resolved, we are now able to completely focus on executing our strategic plan to build American Mortgage Network."

AmNet, a taxable REIT subsidiary of American Residential, was started in 2000 as a mortgage bank working directly with mortgage brokers.

Before the final vote tally, Robbins said AmNet could not continue to grow and reinvest in itself while paying out 90 percent of its income to shareholders as a REIT.

Two-thirds of American Residential's shareholders, or about 66.6 percent, needed to approve the request to let the company de-REIT. In the final tally, 67.7 percent of the shareholders approved the proposal.

American Residential, founded in 1997, is traded on the New York Stock Exchange as INV. The stock price closed at $3.40 on Aug. 12. The 52-week range is between $1.60 and $6. The stock will be taken off the NYSE in January.

- - -

Leasing Contract: Mitsui Real Estate Sales U.S.A. Co. Ltd., the property investment subsidiary of Japan-based Mitsui, has given Burnham Real Estate Services the exclusive leasing contract for Gateway I and II, a 725,000-square-foot industrial and office park in Otay Mesa at the U.S.-Mexico border crossing.

Chris Holder, Rudy Mendoza and Charlie Adolphie of San Diego-based Burnham's South County office will coordinate the marketing efforts for the project.

Burnham's asset management services group is also providing property management services for Gateway I and II. In 2001, Burnham was awarded the management contract for Mitsui's 2 million-square-foot San Diego County portfolio, which includes office and industrial properties in Rancho Bernardo and Sorrento Mesa.

- - -

Home Prices: According to Multiple Listing Service statistics gathered by the San Diego Association of Realtors, the median price of homes sold in San Diego County in July increased from $266,000 in 2001 to $335,000 during July of this year.

For the first seven months of 2002, the median price was $306,000, compared to $255,000 through July of 2001.

In July, the median sales price of a house was $370,000. For a condo, the median was $250,000.

- - -

New Association: The Southern California Contractors Association, headquartered in Los Angeles, has opened a local office at 9235 Chesapeake Drive in Kearny Mesa.

Jim Prunty is the director of the local SCCA. Before joining the organization, Prunty was part of the legal services committee for the local chapter of Associated General Contractors.

The SCCA office is open Tuesday through Thursday and the phone number is (858) 268-1923. Prunty can be reached via e-mail at jimprunty@msn.com.

The SCCA provides information and lobbying services to union contractors and their suppliers in Southern California. San Diego companies have been members of the organization since the 1970s.

- - -

Design Awards: Chula Vista recently awarded the San Diego-based architectural firm of Austin Veum Robbins Parshalle with an Innovative Design Award at the city's 30th annual Beautification Awards ceremony. The award recognized AVRP's work on the $8.5 million, 67,500-square-foot Sharp Rees-Stealy medical office building.

Tucker Sadler Noble Castro Architects, also based in San Diego, won a Beautification Award for the design of the $10.9 million, 60,000-square-foot Corky McMillin Elementary School.

The city awarded the Heritage Park Community Center, in the master-planned community of Otay Ranch, the Richard Welsh Memorial Award for architecture of exceptional merit. It was designed by San Diego architect Rob Wellington Quigley.

- - -

New Home Sales: Concordia Homes of Carlsbad has sold all 28 homes in Villagio, a coastal community in Carlsbad. In an hour and a half, the McMillin Cos. sold out the 15-home first phase of the Alexandria development in the 1,200-acre master-planned community of Rolling Hills Ranch in Chula Vista. In its first two phases, El Cajon-based Reynolds Communities has sold 51 homes in its 123-house Dolphin Cove development in Otay Mesa and has begun selling homes in its 30-home third phase.

- - -

Final Notes: Phoenix-based CCBG Architects has been selected by the city of San Diego to design and oversee construction for a new $1.8 million fire station in San Ysidro. Coldwell Banker Commercial-Almar Real Estate Group of San Diego now has an office in Los Angeles' South Bay. San Diego-based Milo Architecture Group Inc. has opened an office in Sacramento. Biostruct Inc., a San Diego-based construction company specializing in biotech facilities, completed 24,000 square feet of improvements for Cell Genesys in Sorrento Valley.

Send residential and commercial real estate news to Jackson via fax at (858) 571-3628 or via e-mail at mjackson@sdbj.com mjackson@sdbj.com. Call her at (858) 277-6359, Ext. 114.