Pacific Life Insurance Named New Holiday Bowl Sponsor
Monday, August 12, 2002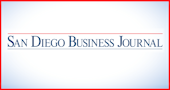 Pacific Life Insurance Named New Holiday Bowl Sponsor
BY TANYA RODRIGUES
Staff Writer

The Holiday Bowl announced its new title sponsor last week, ending a search that began in the spring of last year.

Pacific Life Insurance Co., based in Newport Beach, has a four-year agreement with the San Diego Bowl Game Association.

Starting with this year's game, which takes place Dec. 27, the game will be called the Pacific Life Holiday Bowl.

The contract includes an option to discontinue the sponsorship after two years, according to Bruce Binkowski, the Holiday Bowl's executive director.

Financial terms were not disclosed.

"The best way I can answer this is that their sponsorship will allow us to maintain our $2 million payout per team," Binkowski said.

Past Holiday Bowl sponsors have included SeaWorld San Diego and Thrifty Car Rental.

The most recent one, whose four-year run ended in February, was Culligan International Co.

The Holiday Bowl representatives first met with Pacific Life in mid-May, and a deal was finalized at the end of last month.

In an announcement from the Holiday Bowl, Pacific Life Chairman and CEO Thomas Sutton said the company was excited about "teaming up" with the bowl game.

Denver-based sports marketing firm, The Bonham Group, assisted in brokering the agreement, according to Holiday Bowl officials.

According to Binkowski, who's been with the bowl for more than 20 years, the work of finding a sponsor continues to evolve.

"It's harder out there than it was 10 years ago or even four years ago," he said. "Sports sponsorships are difficult in many areas to find."

The recent recession and current economy has changed many businesses' approach to sponsorships, said Beverly Oster, president of San Diego advertising firm Oster and Associates, Inc.

"I think that people are more reluctant to let go of the dollars and they're looking for the exact way that they can justify the dollars that they're spending," Oster said.

Curt Van Inwegen, managing director at Emeryville, Calif.-based ad firm Wirestone's local office, agreed that companies are increasingly cautious about how they spend marketing dollars.

"What's happening now, I think, is that people are more carefully assessing the potential return on investment on something like this," Van Inwegen said.

A sponsorship definitely seems riskier than other marketing techniques, Oster said.

"This is one of those things that you can't really track exactly what the response is to it," she said. "It's not like a direct marketing thing, where you can say, 'OK, I have spent this amount of money, and I have made this number of sales.' "

When asked about how to show the value of sponsoring a bowl game, Binkowski points to the game's TV ratings and measuring other ways the game reaches people.

Sponsoring an event like the Holiday Bowl does give a company a tremendous amount of exposure, stemming from the fact that a company's name gets out with every mention of the event, Oster said.

A lot of the exposure is national, she said.

"People are going to be watching the event all over the country and they're going to see your name," Oster said. "It's good name reinforcement, strictly image."