Brobeck Staffers Take a Chance on New Opportunity
Monday, August 12, 2002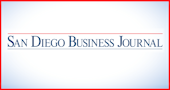 Brobeck Staffers Take a Chance on New Opportunity
San Marcos Firm to Settle Claims Relating to Unlicensed Programs
LAW by Rene'e Beasley Jones, Staff Writer

Brobeck, Phleger & Harrison's San Diego office lost two partners and six associates , all of whom specialize in high-tech , to London-based Clifford Chance Rogers & Wells LLP last month.

Clifford Chance, the world's largest law firm, opened a San Diego office July 1.

Since the Clifford Chance raid, Brobeck's San Diego office numbers 83, including 22 partners.

"We feel we now have a more cohesive and focused group," said Martin Nichols, a Brobeck partner and head of the San Diego business and technology group. "And with today's economy, we feel we're better positioned to attack the market with our current team."

It's a compliment to San Francisco-based Brobeck that a worldwide competitor went shopping for its California work force there. "We had lots of talented people," Nichols said.

Law firms steal each other's talent often, Brobeck officials say. In fact, that firm siphoned off 16 Lyon & Lyon attorneys two years ago.

Faye Russell is one of the former Brobeck partners now at Clifford Chance's San Diego office.

She'd been with Brobeck 12 years , her entire legal career , when she left on July 1.

Russell expressed gratitude to Brobeck for all she learned during her stint there.

But Clifford Chance offered stability and "the opportunity to create a West Coast presence for a firm with fantastic global resources."

Nichols wished Russell and her colleagues well at Clifford Chance.

"We have a lot of personal relationships with the folks who left," he said.

Brobeck has 750 attorneys in 14 offices. Clifford Chance has about 3,800 attorneys in six global practice areas.

- - -

Local Company Pays: Trinity Products, Inc., a San Marcos graphics company, agreed to pay $35,000 to settle claims relating to unlicensed copies of software programs installed on office computers, according to a Business Software Alliance press release.

The BSA, a watchdog group representing the nation's leading software manufacturers, also said the company agreed to delete any unlicensed copies, purchase replacement software and strengthen its software management practices.

A self-audit revealed more copies of Adobe, Microsoft and Symantec software programs on Trinity computers than it had licenses to support, according to the BSA press release.

The announcement came at the launch of BSA's software grace period, a one-month opportunity for San Diego-area businesses to review their software installations and acquire needed licenses without facing penalties for past infringement.

For information, go to (www.bsa.com) or call (202) 872-5500.

- - -

President-Elect Casey: San Diego attorney David Casey Jr. has been elected president-elect of the Association of Trial Lawyers of America.

ATLA is a Washington, D.C.-based association of 60,000 attorneys in the United States, Canada and abroad. It was established in 1946 to safeguard victims' rights, promote injury protection, strengthen the civil justice system through education and encourage the disclosure of public information.

Casey is a senior partner at Casey, Gerry, Reed & Schenk LLP in San Diego. He is also a founder and senior partner of Herman, Mathis, Casey, Kitchens & Gerel, which also has an office in San Diego.

- - -

Seminar: Brobeck, Phleger & Harrison's San Diego office will offer a seminar about new rules governing public companies on Thursday, Aug. 15.

Registration and a continental breakfast start at 7:30 a.m. The program runs from 8 to 9:30 a.m.

Items on the agenda will include: CEO/CFO personal certification of periodic financial reports, prohibition of personal loans to directors or executive officers, new crimes and increased penalties, and more.

Call Zella Ratcliff at (858) 720-2993 to register. Pre-registration is necessary for the free seminar.

Beasley Jones can be reached at (858) 277-6359, Ext. 109, or via e-mail at rbeasley@sdbj.com.