Otay Ranch Construction Stalls Over Land Deal
Monday, August 5, 2002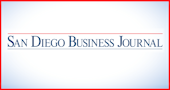 Otay Ranch Construction Stalls Over Land Deal
> BY MANDY JACKSON
Staff Writer

A disagreement over the value of land in Otay Ranch has stalled new development within the 23,000-acre master-planned community in eastern Chula Vista.

Carlsbad-based HomeFed Corp., a land investor and home developer, owns 5,000 acres in Otay Ranch. The Otay Ranch Co. of Chula Vista, owned by brothers Al and Jim Baldwin, owns 6,000 acres and plans to build 11,000 homes in the community.

Negotiations regarding the price of 440 acres that Otay Ranch Co. must buy from HomeFed have been ongoing since 1998. National City-based homebuilder McMillin Cos. has also been negotiating with HomeFed to buy separate land for open space.

In 1996, Chula Vista and the county jointly approved a resource management plan for Otay Ranch, which guides environmental conservation in the community. It said that for every acre a builder develops, it must convey 1.22 acres to the city or county for an open space preserve.

In 1998, the city amended the conveyance plan.

Plan Starts To Unravel

Earlier this year, when the city received a letter from HomeFed saying the county had never voted on the amended plan, the city stopped approving final maps for Otay Ranch. The maps define the legal lots on which individual homes are built.

"It was our impression the county was going to take forward the same amendment," said Marisa Lundstedt, the city's environmental project manager for Otay Ranch.

On July 18, the city took the amended plan to the county Planning Commission, which forwarded it to the Board of Supervisors.

They decided July 24 to consider the amended plan at a meeting Aug. 7.

In the interim, the supervisors directed the city, the Otay Ranch Co. and HomeFed to come to an agreement on eminent domain proceedings, allowing the court to determine the fair market value of the land.

HomeFed owns land in the environmentally sensitive Salt Creek area. Before being amended by the city in 1998, the resource management plan said Salt Creek would be the first land conveyed for open space.

The amendment said other land would be conveyed first, according to Lundstedt.

"Salt Creek is still going to be preserved," she said.

Randy Goodson, vice president of HomeFed Corp., said, "We want them to buy the land to fulfill their obligations."

Fair Market Value?

Kim Kilkenny, vice president at the Otay Ranch Co., said HomeFed is taking advantage of a procedural oversight.

"We have been willing to buy their land at fair market value. Their price is 10 times that," Kilkenny said. HomeFed is asking $80,000 per acre, he said. That would equate to $35.2 million for 440 acres.

According to real estate information provider CoStar Group, undeveloped land in the Otay Ranch area has been trading at 8 cents to 92 cents per square foot since 2000. A price of $80,000 per acre translates to $1.83 per square foot.

McMillin bought 352 acres in Chula Vista in August 2000 for $1.26 million, or 8 cents per square foot, according to CoStar.

HomeFed, through a subsidiary named Otay Land Co., purchased 5,000 acres in 1998. Since then, 200 acres have been sold. Of the 4,800 acres it still owns, 1,300 acres are developable and 3,500 acres are for open space.

Since the Board of Supervisors hearing, McMillin has begun the process of purchasing 870 acres from another landowner in Otay Ranch. But, Goodson said the developer will eventually have to buy 400 acres from HomeFed.

Robert Pletcher, a vice president at McMillin, said depending on what the company builds in the future, its 870 acres should be the last of the land it needs to fulfill open space requirements.

The plan was amended because the Otay Ranch Co., which originally owned all 23,000 acres in Otay Ranch, went through bankruptcy and lost control of 17,000 acres in 1997. The developer asked the city to amend the open space conveyance plan so the land it still owned could be conveyed first, according to Lundstedt.

"The problem is we're caught between plans. Both include land that is highly sensitive. We have moved forward in good faith in the last four years," Kilkenny said. So far, Otay Ranch Co. has conveyed 1,500 acres for open space.

Of the 10 landowners in Otay Ranch, Otay Ranch Co. and McMillin are the only two builders actively constructing homes right now. HomeFed plans to build homes on some of its land, but is still discussing its development with the city.

Out of 23,000 acres, 11,375 acres in Otay Ranch will be open space. The U.S. Fish and Wildlife Service and other environmental agencies and organizations have also purchased land that will remain undeveloped. After that, there are 9,500 acres that are developable.