Corvas Stock Drops on Negative News
Monday, April 29, 2002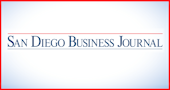 Corvas Stock Drops on Negative News
Biotech: Pfizer Will Not Make $6M Milestone Payment After Failure of Experimental Drug
BY MARION WEBB
Senior Staff Writer

Corvas International Inc. shares dropped as much as 51 percent in trading after the San Diego-based biotech said its partner, Pfizer Inc., will not pursue late-stage testing for its experimental drug in stroke patients.

Corvas which is traded on the Nasdaq as CVAS, lost nearly half of its value, closing at $3.15 on April 24.

The following day, Corvas stock gained 7 cents, closing at $3.22.

Randall Woods, president and CEO, said Pfizer's decision is disappointing news for Corvas.

"We would have preferred going into Phase III trials, but as disappointing as this news is, we still have rNAPc2 (Corvas' experimental anti-coagulant)," Woods said.

Analysts at CIBC World Markets Corp. in New York said in a report that the failure of the experimental stroke drug was hardly surprising.

"We have always viewed the drug as high-risk, high-reward. Therefore, we are not surprised that it failed," analysts said.

The analysts lowered Corvas' stock rating to "hold" from "strong buy" in anticipation of data from Corvas' other drug candidates.

Ivonne Marondel, an analyst with Gerard Klauer Mattison in New York, downgraded Corvas to "neutral" based on the Phase IIb results.

Because the compound widely known as rNIF failed to move into Phase III testing, Corvas will not receive a $6 million milestone payment from the pharmaceutical giant Pfizer, Marondel reported.

It will raise Corvas' cash burn rate, she said.

Woods told Wall Street analysts during a recent conference call that he raised his annual burn rate estimate from the upper $20 million range to the lower $30 million range.

As of March 31, Corvas had $106.2 million in cash and cash equivalents.

That leaves the biotech with a cash cushion to initiate Phase II testing of rNAPc2 for unstable angina, during the second half of this year, Woods said.

The decision was based on data of a recently completed Phase II trial in patients that underwent elective angioplasty. Corvas originally planned to take the same compound into Phase III trials for prevention of deep vein thrombosis.

In October, Corvas said that based on its second-quarter earnings, it would not conduct another Phase II trial for DVT as requested by the Food and Drug Administration.

Corvas instead decided to focus rNAPc2 development on unstable angina, where the market is much broader, Woods said.

According to CIBC World Markets analysts Corvas also realized that the DVT market may be overcrowded after the launch of Arixtra, another anticoagulant, by a French drugmaker.

Corvas is now looking for a partner to fund DVT development, Woods said.

Currently, Corvas has all rights to rNAPc2.

The biotech also has several cancer compounds in the pipeline, but these drugs are in the earliest stages of development.

"We believe the late-stage pipeline is sparse without rNIF, and, while promising, the company's cancer program is still in its early stages," said Marondel in a report.

The future of rNIF, for which Pfizer has all rights, remains uncertain.

Woods expects Pfizer to finish the final analysis of the stroke trial by June.

Pfizer will then determine whether to pursue the drug for other disease indications or return the rights to the drug to Corvas.

Under the agreement signed back in 1997, Corvas was to receive $31.4 million in milestone payments. So far, the company received $4.4 million.

Woods wouldn't reveal how much Pfizer had to spend to develop the drug. He said it was a "significant amount."

For the first quarter of 2002, Corvas widened its net loss to $5.2 million, or 19 cents per share, from $4.5 million, or 16 cents a share from the same period a year ago.

First-quarter revenues fell to $27 million from $30 million for the same quarter a year ago.