Barrio Logan Plating Firm Awaiting Test Findings
Monday, April 8, 2002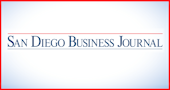 Barrio Logan Plating Firm Awaiting Test Findings
Environment: Source of Air Pollution Sought
BY LEE ZION
Staff Writer
A San Diego small business, facing scrutiny for allegedly polluting the air around nearby homes, is fighting for its life.

Master Plating, a metal plating business based in the Barrio Logan area, was slapped with a temporary restraining order March 25 ordering it to cease all chrome plating work. Based on what the court decides, Master Plating may have to shut down or move to another location.

San Diego Superior Court Judge S. Charles Wickersham will issue a decision April 26 whether to continue the order until a full trial is held later this year.

Master Plating owner Max Afcari said he was complying with the order to shut down the chrome plating side of his business. It will help regulators determine whether or not he is the source of allegedly toxic air pollution in the residential neighborhood nearby, he said.

"There were a lot of concerns, and of course, it's my concern too, since it's my own health and my employees' health," he said.

Afcari hasn't been affected too badly by shutting down his chrome plating operations, since it makes up only 5 to 10 percent of his overall business.

However, it's still a hassle. When an order comes in that includes chrome plating, he must farm out that part of the work, he said.

Afcari expects that once the matter is settled, he will move Master Plating to an industrial area.

No Proof Of Emissions

John Heisner, attorney for Master Plating, conceded there was a problem in Barrio Logan. However, he said there wasn't enough proof to blame his client.

"The lawsuit kind of speaks for itself," he said. "The court has told the county counsel they need to show up with more evidence than they had."

Heisner added he would be working with the city and the county on the broader issue of zoning laws. The question is why the laws had allowed homes to be placed so close to heavy industry in the first place.

"Some solution has to be arrived at, and we have to adopt something that is reasonable. But we can't put the solution squarely on the shoulders of the small businesses in that area," Heisner said.

However, Nicole Cretelle, spokeswoman for Supervisor Greg Cox, called Master Plating a "chronic violator" of environmental laws. A Feb. 22 inspection of the facility revealed that hazardous materials were being stored and disposed of improperly.

"As a result of that, the county (decided) to pursue civil action, and potentially criminal action, depending on what the district attorney's office decides to do," she said.

Past Violations

Tim Barry, senior deputy county counsel, said the Feb. 22 findings are the latest in a long series of civil and criminal violations dating back to 1994, including illegally disposing waste sludge and failing to clean up spilled hazardous waste.

State and county environmental regulators are still studying the air surrounding and inside Master Plating. The judge would look at the new data before rendering his decision later this month, Barry said.

Jerry Martin, spokesman for the California Air Resources Board, said his agency has been monitoring Master Plating since December. Currently, the air board is waiting to get its test results back so they have more details.

"We still are not completely certain that (Master Plating) is the only facility, or the only source of those emissions. There may be others. That may be something we never know," he said.