Energy Experts warns of another pending electricity crisis
Monday, September 17, 2001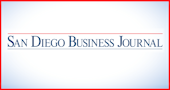 Just when we all thought we'd escaped the threat of rolling blackouts, an industry executive is warning that they could happen again.
If current trends continue, Californians could be looking at another holiday season of warnings to keep Christmas lights turned off for fear of blackouts, said Jan Smutny-Jones, executive director of the Independent Energy Producers.
Smutny-Jones blames the state's Department of Water Resources for failing to pay energy producers for energy it sold to the DWR , at a time when the state agency is collecting money from ratepayers for power.
Smutny-Jones estimated that generators have provided about $3.9 billion worth of electricity since the DWR took over purchasing electricity on behalf of customers of San Diego Gas & Electric Co., Southern California Edison and Pacific Gas & Electric. But the California Independent System Operator , the clearinghouse between buyers and sellers , has paid out less than one-tenth of that amount, he said.
Generators Not Paid
Somewhere, there's a logjam, and Smutny-Jones puts the blame squarely on the DWR.
"It is clear the ratepayers are paying their bills. Those bills are being forwarded to Edison and PG & E;, who are wiring money on a daily basis to DWR. Yet nine months after DWR has taken over, it still hasn't figured out a way, or is unwilling to figure out a way, to move the money to the generators who supplied the electricity," he said.
Smutny-Jones sent a notice to the DWR on Aug. 23, and again Sept. 4, urging its attention. So far he has not received any response, he said.
The results could seriously hurt California. Smutny-Jones recalled that last winter, the state faced rolling blackouts because wary out-of-state generators wanted cash payments up front before they would send electricity into California.
Something similar could happen again, Smutny-Jones warned.
"We don't want to find ourselves back in that situation again. It would be unfortunate that we'd have to worry about Christmas lights again this year, over something as silly as DWR not paying their past dues," he said.
Bills Before Legislature
Also, California's solution to the ongoing power crisis relies heavily on a series of bonds that the state is currently floating. Nobody will buy those bonds if California gets a reputation as a "deadbeat," Smutny-Jones warned.
But that's not the only problem. There are also several bills before the state legislature that would make it more difficult for generators to do business in California.
Smutny-Jones cited SB 1XX, which he referred to as an "excessive profits tax," and SB 39XX, which would put all investment in new power plants under the jurisdiction of the California Public Utilities Commission , whether or not ratepayer dollars are used to build those plants.
These and other bills target private generators, even though they're a small part of the market, and not necessarily the cause of California's crisis, he said.
For example, during the first quarter of 2001, IEP members sold electricity to California at an average of $224 per megawatt-hour. In that same time, the average cost of electricity sold by California-based publicly owned power plants was $267, and the price from all publicly owned power plants was $343, Smutny-Jones said.
"Our Legislature is coming up with double standards which basically exempt public entities from these pieces of legislation putting the blame for the problem in the California market on a relatively small subset of the market that actually charged less money," he said.
Smutny-Jones called these bills "eye candy" and "politically geared" to make it look as if the Legislature is actually doing something. But these laws may actually put the $15 billion of investment and 31,000 megawatts of potential new generation in jeopardy, he said.
"California's political leadership appears to be hell-bent on destroying California's business and investment environment," Smutny-Jones said. "The overall effect of this legislative onslaught is to render Bangladesh and Bulgaria as more stable places to invest than here in California."
In fact, putting California officials in charge of building power plants will be a self-fulfilling prophecy, since the environment regulators create will be so unfriendly to business that no one else will build power here. Smutny-Jones even came up with a fanciful acronym to describe the result of state ownership and state regulation: a California Utility Buying Authority, or CUBA.
"Dollars that should be going to building roads, schools and hospitals will be directed into building power plants," he said of the new regime. "The private sector stands ready, willing and able to invest money in (plants), but not in an atmosphere where politics dominate the investment climate."