Marketing Booming Hispanic market seeks new approaches
Monday, September 10, 2001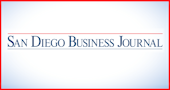 Numbers from the new census show that more than 35.3 million Hispanics are now living in the United States, making them the nation's second largest minority.
As their population continues to surge, Hispanics have become a huge part of the national economy, with purchasing power ranging from $380 billion to $630 billion and increasing at a rate six times faster than the general population.
For businesses, this means Hispanics are a market they cannot afford to ignore.
However, breaking into this newly defined market presents unique challenges. Having a native Spanish speaker on staff and a thorough understanding of the region , which includes both sides of the border , is critically important to succeeding in the emerging Hispanic market.
Communicating your marketing messages into the Hispanic market is not as simple as translating an English message into Spanish. Initial forays by large corporations that have taken this approach resulted in horrible marketing gaffes.
Perhaps the most famous is when Chevrolet introduced the sporty Nova model into Latin America in the early '70s. Unfortunately, Chevrolet failed to recognize that "Nova" translates as "No Va" or "doesn't go." Not surprisingly, Spanish-speaking customers did not purchase a car with a Spanish name touting a lack of mobility.
- Mistaken Assumptions
A more recent example of the hall of shame of Hispanic marketing is the "Got Milk?" ad campaign. The commercial was pulled off the air because the translated message asked, "Are you lactating?"
Another common mistake is the assumption that one message will work with all Latinos. Although the majority of the Hispanic market in the U.S. and California is Mexican or Mexican-American, a message developed for that market may not play well in New York's largely Puerto Rican population or Florida's heavy Cuban community, as well as other South American communities that have grown in numbers in recent years. This issue is further complicated by the fact that Hispanics can be of any race, according to U.S. Census Bureau definitions.
Fast facts about the U.S. Hispanic market.
o Hispanics are a culture, not a nationality. The U.S. Hispanic market is made up of descendants from Mexico, Central and South America, Puerto Rico, Cuba and the Caribbean.
o Either term , Hispanic or Latino , is acceptable.
o More than 70 percent of the Hispanic population was born outside the United States.
o In 2020, one out of every five U.S. residents will be Hispanic.
o Spanish language programming , television and radio time , attracts 75 percent of the Latino audience.
o Among Hispanics 16 years of age and older, 38 percent are using the Internet.
o Latinos typically exhibit tremendous brand loyalty.
San Diego's Hispanic community is largely homogeneous , with Mexicans or Mexican-Americans representing 84 percent of San Diego's 750,000-person Latino community, which now represents almost 27 percent of the county population of 2.8 million. However, businesses operating in the San Diego area are faced with the added challenge (read opportunity) of international relations.
- Two Million Border Customers
San Diego and the areas south of the border, including Tijuana, Rosarito, Ensenada, Mexicali and Tecate, represent more then 2 million potential customers , a market that rivals one of the most coveted areas for Hispanic marketers , the Los Angeles metropolitan region.
For companies that want to break into the Hispanic market, try the following recommendations:
o Always base a marketing or PR program on sound research. Determine your audiences, measure their perceptions and attitudes, understand the culture and design a campaign based on this solid foundation. Qualitative research that targets key individuals in relevant community groups can be especially effective in shedding light on key issues and perceptions.
o Create your message from scratch instead of translating. In the long run the message is much more effective when tailored to the specific audience you are trying to reach and that holds true for PR efforts in any language.
o Create messages that tell real stories, bring your company or products to life and include information the target audiences really care about. Try this approach in all areas of communications, whether it's consumer marketing, public affairs, cross-border public relations, investor relations or any other component of an integrated marketing communications program.
o Take a regional approach. The economic link between the Tijuana/San Diego region has been thoroughly quantified on both sides of the border. Millions of Mexicans cross the border to purchase goods in the U.S. The latest figures available estimate that Mexican citizens spend approximately $2.8 billion in San Diego. A marketing/PR effort should view this expanded region as a potential customer base.
o Designate a company spokesperson who is fluent in Spanish. If you don't have someone internally, hire a spokesperson. You'll lose credibility if you try to get by on broken Spanish.
o The Hispanic audience is drawn to cause-related stories and responds greatly to stories or messages connected with real issues.
o Any media relations effort should not be short term. You need to build relationships and make them last.
Moreno is director of public affairs for The Gable Group, a San Diego-based public relations firm.