Environment Barrio Logan at center of environmental battle
Monday, September 10, 2001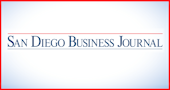 Environment: Business Investment in Area Could Be Affected By Outcome
Is Barrio Logan more polluted than the rest of San Diego?
One environmental agency says yes. Another says no. And business investment in the neighborhood could be at stake.
The battle is being waged over "environmental justice" , a term referring to cleaning up neighborhoods with disproportionately large amounts of pollution taking its toll on residents' health.
Barrio Logan was selected last November to receive special assistance from the U.S. Environmental Protection Agency to deal with air pollution locally. A federal Environmental Justice Interagency Committee, consisting of the EPA and the Department of Housing and Urban Development, among others, made the selection.
The largely low-income Latino community, southeast of Downtown, was one of just 15 neighborhoods nationwide to receive funding, said Clarice Gaylord, senior policy advisor for the EPA's San Diego Border office.
"Improving air quality in Barrio Logan will not only improve the health of this community, but will serve as a role model for similar communities throughout the United States," she said.
Special Challenges
Barrio Logan faces special challenges. The neighborhood is bisected by two major freeways, and faces about 3 million pounds of toxic air pollution each year from several small industries, large shipyards, and naval stations close by, Gaylord said.
The EPA has given Barrio Logan school officials air quality kits to measure pollution levels in schools, while the California Air Resources Board (CARB) has set up an air monitoring station.
Also, the Environmental Health Coalition, the Logan Heights Family Health Center and others received a $600,000, three-year grant from the National Institutes of Environmental Health Sciences.
Paula Forbis, spokeswoman for the EHC, said the coalition will use that grant to investigate levels of asthma and other respiratory diseases in the community. The coalition will also visit local clinics and conduct education projects, she said.
However, Forbis added that the program is still in its initial stages, and based on the preliminary studies, it's too early to form any conclusions. She hopes to have additional information when a CARB study is released in December.
Pollution Levels Called Average
However, Richard Sommerville, director of the San Diego Air Pollution Control District, remains skeptical. He cited an earlier study which showed Barrio Logan has about the same pollution levels as the average for the rest of the county and for the state of California.
The study, conducted by Petaluma-based Sonoma Technology Inc., was conducted from October 1999 to March 2000. A follow-up study, released in October 2000, showed similar results, Sommerville said.
The study did show Barrio Logan had higher levels of metal compounds than other neighborhoods, but not at levels known to pose a risk to human health, he said.
"The Environmental Health Coalition has done a very good job of misrepresenting the conditions in Barrio Logan. They have generally claimed that there were adverse health affects being caused by air pollution, and so on," Sommerville said. "And of course, we didn't have any data that one could draw that conclusion from."
Sommerville added that the special attention Barrio Logan is receiving means little. All it indicates is that there are people on hand to determine whether there is a problem, he said.
Sommerville said there are many activists throughout the state claiming some neighborhoods face disproportionate effects from pollution.
"The state Air Resources Board is coming out with policies in regard to what is termed 'environmental justice,'" he said. "We seem to be moving toward making judgments regarding air pollution control, and land-use decisions, i.e., what is put in what zoning, based upon the cumulative assessment of additional emissions or business activity in the region."
But nobody has ever done an assessment of the cumulative impact of pollution before. Nobody even has the tools to do so, Sommerville said.
Sommerville worried about the chilling effect this could have on business.
"I think the business community will simply say, 'Well, that increases opportunity for litigation and, therefore, uncertainty.' And that's a negative in terms of business development," he said.