Energy Power crisis is changing California's economy
Monday, September 10, 2001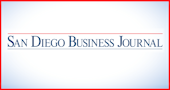 Energy: High Costs Likely To Drive Away Businesses
It wasn't supposed to be this way under deregulation.
Power was going to get cheaper , taking the sting out of at least one part of California's high cost of doing business.
But just the opposite has happened: Businesses across the state are paying some of the highest electricity rates in the nation, and will be doing so for years to come.
More than anything, California's power crisis stands to hasten a reshaping of the state's economy in the next 10 to 15 years as higher energy bills take their toll on companies already struggling to operate here.
California's transition to a brain-trust economy of engineers, corporate headquarters and service industries stands to be accelerated by the power crisis. Old-line manufacturing, apparel and even some electronics production is set to bear the brunt of higher electricity costs.
The difference could be enough to send marginal industries packing, observers say.
"Companies that are having the most difficulty are in the commodity-type businesses," said Barry Sedlik, Rosemead-based Southern California Edison's manager of economic and business development. "Food processing, plastic, metal fabricators, printers , they have limited ability to pass these costs on. They are being heavily challenged and heavily squeezed to try and do something about it."
Of course, the economic makeover of the state is already under way, and the move to more specialized areas , chip design, fashion and high-end services, to name a few , isn't all bad. But experts and businesspeople expect the power crisis to bring the changeover to a head, with dislocation and short-term pain for many businesses and workers.
"It is going to have a severe impact on the competitive nature of the market," said Steve Ross, manufacturing manager at Los Alamitos-based Arrowhead Products, a maker of parts for the aerospace industry. "It could drive more companies that are easily movable outside the state. It is going to put many smaller companies out of business."
Forget the real estate meltdown of the early 1990s, Orange County's 1994 bankruptcy or the dot-com bust of 2000. California's energy debacle is likely to reshape the economy more quickly and more brutally than any of the past crises the state has been through.
"This is one of the most challenging issues that California has faced in quite a long time," Edison's Sedlik said.
While market prices for electricity have stabilized, Californians face the added costs of paying off state bonds for power purchases and the uncollected difference of what the state's three utilities paid for electricity but couldn't pass on to users during the past year or so.
In June, customers of Southern California Edison and Pacific Gas & Electric saw an average increase of 32 percent in their power bills.
In some cases, big power users say they have seen their bills go even higher. For one, Arrowhead Products' Ross said his monthly power bill has shot up from around $30,400 last year to $103,000 today.
California's new average price of 14.9 cents a kilowatt hour now is more than twice the national average of 6.9 cents. States such as Tennessee and Missouri , which are trying to lure California companies , boast average power prices lower than the national benchmark.
Worse, California's energy prices still could go higher. June's average 32 percent rate hike was designed to meet the current and near-term shortfall that California's Department of Water Resources faces in buying power. Past shortfalls incurred by the utilities and the state still are up in the air.
Any additional increase will add insult to injury. After the June increase, businesses and consumers are set to pay an extra $7 billion or more a year in power costs for the foreseeable future.
Vyas is a reporter for the Orange County Business Journal.