Wireless Wireless providers race to bring 3g, services to customers
Monday, October 29, 2001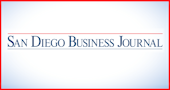 Wireless communication not only offers mobility, it also offers personalization. Mobile Internet is becoming as personal to users as their wallets, appointment books and diaries.
It gives consumers the information and services they want, when they want them, in a customized manner. As has been the case with traditional Internet, it is expected that as mobile Internet services become more readily available and easier to use, the number of subscribers will continue to increase.
Today we are increasingly relying on mobile phones for more than simple voice communication , devices will become, and indeed in many cases already are, personal tools for shopping, address storage, bill paying, research and more.
The new wireless Internet allows us to see the future. As we move into the third generation (3G) in the U.S. and around the world, we'll have an even more optimized way for us to send and receive data.
3G represents the next generation of wireless technologies and the race to bring it to fruition in under way. All around the world customer expectations are high, and technical requirements to meet those expectations are growing rapidly.
In the coming months and years, many more operators will be installing or upgrading equipment in order to offer new services as part of the race to deliver better services to wireless customers.
- Applications Evolve With Next Generation
With so much interest and so many players in the Internet space, the Internet provides wireless communication with a plethora of possible applications. The Internet provides the fundamental, non-proprietary backbone for much of the mobile data applications.
There is a wide range of technologies contributing to the development of mobile Internet applications and technologists are bursting with new ideas.
We'll have better bandwidth and a packet oriented network where you can be connected to the Internet constantly. Smart phones and streaming video will evolve into a new generation and we'll see the growth in gadgets that embrace wireless Internet technologies.
Already hundreds of Bluetooth-enabled products can be found in the market. These include mobile phones, PC adapter cards, notebook and desktop PCs, handheld PCs and palm assistants, headsets, cameras, cordless digital phones, and many other communication devices.
Bluetooth technology and standards provide the means for the replacement of cable that connects one device to another using a short-range radio link.
With 3G, cell phones, wrist companions and PDAs are not going to go away and be replaced with new outrageous products.
- Smarter Products
Instead they are going to utilize smarter embedded technologies and offer consumers an even larger breadth of capabilities. These technologies will allow the user the ability for example to have wireless banking and even gaming capabilities.
Imagine standing at Nordstrom when you suddenly lay your eyes on the latest suit. Can you afford it? You pick up your mobile phone and within minutes you have checked your account at your bank.
Forget to pay your phone bill? Through wireless banking capabilities, in no time you can have funds transferred from your account to the account of the telephone company.
With a combination of the existing technologies of WAP and Bluetooth, you could even use your cell phone as your wireless electronic wallet and perform the actual payment. There will be no use of a credit card, since that application will be built into your cell phone.
Gaming though mobile communication devices will be another byproduct of advances in wireless Internet technologies. You're watching TV and suddenly the player of your favorite team who has been on the substitutes' bench is going in the game. You can pick up your mobile phone and place a bet with your betting company not by talking on the phone but by viewing and processing the transaction on your mobile device screen.
The future of wireless Internet is on the horizon and as companies scramble to get their technologies and smart products to the marketplace the big winner will be the consumer.
Kivikas is president of AU-System, the wireless and Internet technology consultant company with North American headquarters in San Diego.