Small Business and Retail Firms impacted by attacks eligible for SBA aid
Monday, October 29, 2001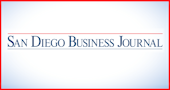 Change in Fed Disaster Program Provides Loans To Companies Nationwide
Small businesses across the country are now eligible for Economic Injury Disaster Loans as a result of the events of Sept. 11.
The Small Business Administration announced Oct. 22 that it is launching a major and unprecedented change in its disaster loan program. Previously, only businesses in communities directly affected by the attack were eligible for disaster assistance, said Suzanne Ghorpade, spokeswoman for the SBA.
The SBA will now authorize emergency assistance nationwide to eligible small businesses affected as a direct result of these attacks or a federal action taken after the attacks. The loans will help eligible small businesses pay ordinary and necessary operating expenses that they would have been able to pay had the disaster not occurred, she said.
SBA Administrator Hector V. Barreto said the change came as a result of President George W. Bush's recognition that businesses beyond the immediate disaster area also need assistance.
"I've heard from small business owners all over the country who have suffered losses. The president believes that the wider availability of these loans will provide the necessary capital small businesses need," Barreto said. "With the expansion of SBA's economic injury disaster loan program, small businesses across the country can receive help."
In San Diego, the impact has been relatively broad, due to the loss of tourists and other travel-related businesses, as well as retail trade with Mexico. Increased border security measures since Sept. 11 have greatly increased the time it takes to get into San Diego, said SBA San Diego District Director George Chandler.
"This increased transit time is discouraging many Mexicans from visiting San Diego to shop, with a particular impact on border area businesses in San Ysidro, but also extending northward," he said. "(The) business of some firms may be reduced by over 50 percent of their normal levels."
Small businesses may apply for a loan of up to $l.5 million if they have suffered substantial economic injury in the aftermath of last month's terrorist attacks. The interest rate is 4 percent and the term is up to 30 years.
These working capital loans may be used to pay fixed debts, payroll, accounts payable, and other bills that could have been paid had the disaster not occurred.
The SBA determines the amount of economic injury, the term of each loan and the payment amount, based on the financial circumstances of each borrower.
For more information, contact one of the four SBA disaster area offices. The number for California and other Western states is (800) 488-5323. The application deadline is January 21, 2002.
- - -
Sabia Gets $25K:
A local start-up won $25,000 in investment capital, thanks to a contest sponsored by the San Diego Venture Group.
Sabia, Inc. won a business plan competition Oct. 10. Sabia and the other two finalists , Chimerix, Inc., and Phoenicia Technologies, pitched their business plans directly to an audience of 300 potential investors, said Rich Mejia, president of SDVG.
Sabia, a team of radiation measurement experts, is completing development of a real-time instrument for analyzing the elemental composition of bulk materials, including coal, cement, and other ores. The company is now seeking $1 million for completing product development, and setting up manufacturing and marketing capability, according to a statement released by SDVG.
Last year's winner, Akonix Systems, Inc., recently secured $5 million in its first round of funding, due in large part to its participation in the SDVG event. Dmitry Shapiro, chief strategic officer for Akonix, credited the contest for helping the company focus and refine its message.
You Click, Girl!:
Women-owned firms are just as likely to be online for business as men-owned firms , but women entrepreneurs get more out of the Internet than men do.
So said a report from the Center for Women's Business Research, a Washington, D.C.-based think tank. The Oct. 2 report stated that women find the Internet beneficial for opening up a wider range of business opportunities and allowing more time flexibility.
"Women-owned businesses are similar to all businesses in their use of online technology, with 61 percent of women using the Internet in their business, about the same as men," said Nina McLemore, chair of the Center for Women's Business Research.
However, women entrepreneurs are more likely than men to value the Internet's capability to open up business opportunities and the flex time , 40 percent as opposed to 27 percent, the report stated.
Meanwhile, there is no gender difference in revenue generation from web sites. Both men- and women-owned firms received less than 10 percent of their revenue from online sales, and only one in four said revenues from the Web exceeded the cost of site.
- - -
Ethics Volunteers Needed:
The San Diego East County Chamber of Commerce calling for local business people to assist in its annual "Ethics in Business" seminar Nov. 13.
Grossmont Union High School seniors will meet for a discussion and debate to help them prepare for some of the ethical challenges they may face in the workplace.
Chamber members are invited to act as facilitators working with the students during this half-day event, according to a statement from the chamber.
To participate, call (619) 440-6161.
If you have a tip for the small business and retail column, call Lee Zion at (858) 277-6359, Ext. 112, or email lzion@sdbj.com. The deadline for the Nov. 12 issue is Nov. 2.