Small Business and Retail SBA to help for reservists and their employers
Monday, October 22, 2001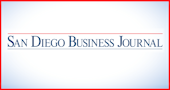 Agency Also Helps Businesses Impacted by The National Crisis
There's yet another way the Sept. 11 terrorist attacks could hurt small business nationwide. But, the U.S. Small Business Administration already has a solution.
Small businesses may lose employees who are military reservists called to active duty in response to the attacks. Fortunately, these businesses may qualify for the SBA's Military Reservist Economic Injury Disaster Loans, which are available for small businesses during a period of military conflict.
Eligible small businesses can receive loan funds to cover operating expenses that would have been met, but cannot now be reached because an essential employee was called to active duty in his or her role as a military reservist.
Hector V. Barreto, an SBA administrator, said the low-interest loan will help small businesses ride out the rough times caused by the absence of a reservist employee.
"Communities across the nation are going to feel the loss of the thousands of men and women who have courageously answered the call to support the nation's military effort," he said. "The loss of a key employee, even for a short period of time, can financially devastate a small company or even cause it to fail."
Loans of up to $l.5 million will help the business pay fixed debts, payroll, accounts payable, and other bills. The interest rate on these loans is 4 percent, with a maximum term of 30 years, he said.
The SBA determines the amount of economic injury, the term of each loan and the payment amount, based on the financial circumstances of each borrower. The filing period begins the date the essential employee is ordered to active duty and ends 90 days after the date the employee is discharged from active duty, Barreto said.
For more information, call the Sacramento office at (800) 488-5323.
- - -
Aid During Crisis, Pt. II:
What if you're a debtor being called to active duty?
The California Military Reservist Relief Act of 1991 entitles many military reservists to a delay in payments on a loan secured by a deed of trust until active duty ends. No interest may be charged on the delayed principal and interest payments, Barreto said.
The reservist may apply for the relief, or family members may do this on the reservist's behalf, he said.
Barreto added that many reservists may not know they are entitled to this financial relief. Therefore, the SBA is asking that lenders contact borrowers to provide the relief they are entitled to under this law and are not financially harmed while serving their country.
Borrowers who believe they may be eligible may contact their lender for assistance, he said.
Aid During Crisis, Pt. III:
Small business owners may benefit from receiving business management counseling services to assist them in this difficult time. Small businesses may wish to contact two affiliates of the SBA to obtain free counseling assistance.
The Service Corps of Retired Executives can be reached at (619) 557-7252 or by visiting (www. score-sandiego.org).
There are also two offices of the Small Business Development Center in San Diego County. The Chula Vista location can be reached at (619) 482-6391 or (www.sdbitc.org). The number for the Oceanside location is (760) 795-8740, while the Web site is at (www.sandiegosmallbiz.com).
- - -
On a Happier Note:
A San Diego business owner was named Minority Small Business Person of the Year by the local office of the SBA, which covers San Diego and Imperial counties.
George Chandler, district director of the SBA, named SOTA Environmental Technology, Inc. as a prime example of the contribution that a minority business makes to local businesses.
Chandler presented the award Oct. 9 to Dakshana Murthy, president of SOTA, at the San Diego Supplier Development Council's 17th annual Executive Awareness Luncheon and Awards presentation.
Holiday A BOOn To Charity:
Horton Plaza has announced a Halloween promotion to benefit the San Diego Food Bank.
For the seventh year in a row, Westfield Shoppingtown Horton Plaza will hold its Scare Away Hunger event Halloween night. Parents and children who bring at least one nonperishable food item to Westfield Shoppingtown Horton Plaza can participate in a night of free trick-or-treating provided by center merchants.
All food gathered that evening will go to the San Diego Food Bank, a program of the Neighborhood House Association, said Aimee Cebulski, a spokeswoman for Westfield Shoppingtown.
Call (858) 277-6359, Ext. 112, with tips for this column, or e-mail lzion@sdbj.com.