Health Group Launches CD to Help With Difficult Times, 'Coping With Stress'
Monday, November 26, 2001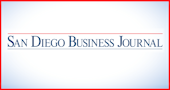 American Specialty Health Inc. president and CEO George deVries has built his success on anticipating people's needs. When he founded American Specialty Health in 1987 to provide alternative medicine, including acupuncture, massages and chiropractic, few people understood the attraction.
Fourteen years later, business is booming and deVries continues to reinvent himself.
His latest venture, a guided imagery program, is designed to help people cope with pain, chronic illness and medical procedures.
It's also a tool for difficult times.
DeVries said as the Sept. 11 events unfolded and President George W. Bush guided the nation through remembrance and prayer, he quickly recognized the nation's collective suffering and mourning was going to last.
Two experts on guided imagery, David Bresler and Dr. Martin Rossman , who happened to visit American Specialty's headquarters during the week of Sept. 11 , inspired deVries to develop a program that would help people deal with the aftermath of the events.
The doctors created a CD in the early 1990s for people whose loved ones were fighting the Gulf War, deVries said.
"We talked about the work they had done 10 years ago and (contemplated how to make it) applicable to the Sept. 11 events," he said.
The product of these talks is a 20-minute CD that, as DeVries describes it, "walks people through relaxation techniques and then encourages people to go through a process of coming to terms with their feelings and acknowledge them and think of opportunities to deal with them constructively."
The CD, titled "Coping with Stress During These Difficult Times," costs $10 and can be ordered at (www.Healthyroads.com).
All proceeds go to American Specialty Health. Responding to the issue of profiting from the Sept. 11 events, DeVries said the firm's intent is "not simply to make a profit of this program." Rather, he said, "We're simply providing a service if people say this is helpful," adding, "this is a very small part of what we do as a company."