High-Tech South Korea likes Qualcomm's new BREW
Monday, November 19, 2001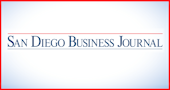 Path 1, CNN Successfully Test Video Feeds By Commercial Telecom Infrastructure
For the past year, Qualcomm Inc.'s BREW technology has been like the latest prototype at an auto show: It got plenty of stares but hadn't yet done the everyday work of hauling people and goods.
That changed last week.
San Diego-based Qualcomm announced South Korean carrier KTFreeTel had put BREW to work commercially on its network.
BREW , short for Binary Runtime Environment for Wireless , is software that lets people with advanced wireless phones download computer applications to those phones , over the air.
Those applications can be games, productivity tools or e-commerce tools.
The people writing these applications aren't a select few. Thousands have downloaded BREW software developer tools, Qualcomm officials said.
With BREW, an application developer does not need to know the ins and outs of the chip in a wireless device, explained Vera Kripalani, senior director for technology marketing at Qualcomm.
The developer merely needs to know his way around BREW, which in turn interprets instructions for the chip.
The BREW software platform sits on top of the chip and takes up very little memory, Qualcomm officials noted. They added that BREW can also coexist with a Java virtual machine, which in turn can run a Java application.
Steve Albers, a Qualcomm product manager, made the process of phoning an application server and downloading an application look easy during a demonstration early this month.
Such downloads can mean a revenue stream for a wireless network operator. The network operator may even see repeat business if it makes a game good for just five or 10 plays.
Alternately, the carrier may want to charge a monthly subscription fee for an application. BREW will not just be a South Korean phenomenon.
In the United States, Verizon Wireless is updating its network to accommodate BREW. Keep an eye peeled for it.
- - -
Broadcast breakthrough:
San Diego-based Path 1 Network Technologies Inc. reports CNN successfully tested its technology for sending broadcast-quality video over the commercial telecommunications infrastructure, using Internet protocol.
During the 90-day test, CNN used the technology to send live and taped news material between affiliates in Los Angeles, Washington, D.C., St. Louis and Atlanta.
Historically, Internet protocol has been considered too unstable to support video.
Path 1 also announced it was getting $3.5 million in new funding from a European shareholder it identified only as R & S; Invest.
Path 1 trades over the counter, using the symbol PNWK. It also trades on the Frankfurt exchange.
Deep In The Heart Of :
Regional telecom carrier Central Texas Communications has upgraded infrastructure serving business customers in San Angelo, Texas (population 88,000), with more towns to follow. Finding its existing equipment at capacity, the company brought in new microwave equipment from San Diego-based Ensemble Communications Inc. Ensemble's "Fiberless" products send broadband signals wirelessly between fixed points, using licensed spectrum. Terms of the deal were not disclosed.
Send high-tech news to Graves via e-mail at bgraves@sdbj.com.