Public Relations Editorial outreach delivers coverage in advance of event
Monday, November 5, 2001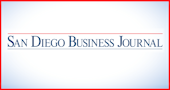 It's a rare meeting or event planner that does not want editorial coverage in advance of a meeting or event.
There are the exceptions: Last summer's BIO2001 garnered more coverage than it may have liked, principally because much of the coverage focused on the "controversial" aspects of the convention.
But for every BIO2001 and its gaggle of reporters, there are dozens of disappointed public relations professionals perfecting their crossword puzzle skills in eerily empty press rooms at convention centers all over America.
In determining why many worthy events fail to attract editorial interest, it must be considered that while public relations is not an exact science, an effective editorial outreach effort can be broken down into a procedure:
o Establish your editorial message.
o Select a spokesperson(s).
o Identify what exactly is the "news" at the event.
o Identify the editorial targets.
o Identify and engage your PR partners in the editorial outreach effort.
o Pitch your news and perform any required follow-up.
o Then, prepare and deliver an event PR summary.
This procedure has proven effective for both the seemingly mundane and the absolutely interesting events. The former would include the on-sale release of the 1984 San Diego Padres World Series tickets; the launching of the 1996 Republican National Convention home page; and Sting's 40th birthday concert at the Hollywood Bowl.
The latter would include the introduction of the world's first portable carbon monoxide detector; a local business partially sponsoring a sailboat racing team; and the opening of yet another local business in Pacific Beach.
All of the aforementioned events received editorial coverage. While Sting's 40th birthday concert at the Hollywood Bowl was not a tough sell, the event still clearly illustrates the nuts and bolts of attracting advance editorial interest to an event.
The editorial message was that tickets were going on sale on date "X" for a concert featuring Sting on date "Y" and could be purchased at Ticketmaster, phone number, and Web site. The spokesman was Sting. The news was that Sting was turning 40, was playing his first Hollywood Bowl show and had a new CD.
The editorial targets were the pop music/entertainment sections at all Southern California print, TV, radio and Internet outlets, with initial focus on "concert announcements" listings. The PR partners on this event were Sting's booking agency, his recording label, his own publicist and his movie publicist.
- Establish Desirables
Establish your editorial message. This is the exact information you desire to be reported. The strategy is that if you write it down, the media will get it right. At least it greatly increases the odds that the media gets it right. If you do not define your editorial message and give it to the media in writing, you're likely to finish reading, viewing or listening to hard-earned coverage only to be frustrated that your key information was left out. A reporter may find something else interesting about your event and report on that at the expense of reporting the information you consider key , your editorial message.
The editorial message could be as simple as the event's main attraction, date, time and location, or that this event is "THE" annual event for a specific industry or interest. Additionally, any benefiting charity should be noted, because that cause may draw the interest of those who would otherwise not be interested in your event.
Select a spokesperson(s). This can range from being a "no brainer" to juggling egos. If the option exists of having a celebrity spokesperson do interviews, this is likely the way to go, as the media has a strong history of giving favor to stories associated with a celebrity over those who are not.
Whoever is selected must know the editorial message(s) and they should receive at least basic media training. The goal here is to assure the most positive results from all media interviews by preparing the spokesperson to present the editorial message in the context of any story; no matter what they are asked, their answer will "bridge" back to the editorial message.
Identify what exactly is the news at the event. Is your event the first of its kind, is it the oldest, or is it the biggest? Also consider "pack journalism," which means reporters tend to cover what other reporters are covering. Research via Dow Jones Interactive, Lexis-Nexis or other Web sites what coverage your news/subject is generating nationally, link your event to that news and present it to the local or trade media.
Likewise, consider what "beat" crossover your event might offer, and find the news for each beat. For example, a sports-action industry show that will include live music to accompany skateboard demonstrations and a fund-raiser for a local skate park has business news, sports news, entertainment news, family news and health news (newer, safer skateboards or ramps). Your editorial outreach effort can't afford to miss the secondary news.
- Link News To Message
Once you have identified the news you have to offer the media, you must link that to your pre-defined editorial message and present it to the media in the form of a press release, pitch letter or media advisory. You'll notice that the news, or story ideas, identified for the sports-action industry show mirror the sections of most newspapers, the segments of TV or radio news show and likely many, many Internet sites. And for all media, make sure you have art (photos, slides, video news releases or electronic) that supports your written materials.
The media advisory noted above is written in bullet-point style beginning on the top line with the date of the event (in large font , and add "today" when appropriate). On the next line, note "Media Advisory , YOUR COVERAGE IS INVITED" (don't worry, in this case, about stating the obvious).
Next, note the media contact. Make sure you include cell numbers and/or home numbers. If you consider this an intrusion, you should not be doing editorial outreach work.
The absence of a clearly stated contact, at or near the top of the document, will frustrate TV assignment editors that have literally dozens of media advisories to consider every day. Media advisories that cause such frustration wind up in the trash. Next on the media advisory is a HEADLINE, followed by WHEN (repeat the date and add the time), WHAT, WHERE, WHO/INTERVIEWS (who is available to speak on camera), followed by VISUALS, FACTS, and SIGNIFICANCE.
The media advisory will be done to attract media to a media day scheduled before opening the event to either the public or industry attendees. After all, the goal is advance editorial coverage.
Identify the editorial targets. Now that you have established your editorial message, selected a spokesperson(s), and identified the news at the event, you next identify the editorial targets that serve the market hosting your event and/or from which you will be attracting attendees to your event.
Also identify the trade publications that serve the industry involved in your event. Additionally, it may be appropriate to identify the reporters at national media outlets that cover the relevant industries and subject matter. There are several means of generating your editorial target list: Services such as Bacon's, Burrelle's, www.mediamap.com, PRanywhere and others can supply lists for most any market, industry or specific beat.
Editorial target lists can also be established by researching on Dow Jones or Lexis-Nexis and other Web sites to learn which reporters have been recently covering a specific subject. Also, it can be very productive to call key editorial targets and ask to whom such information should sent.
While these calls might seem like the perfect assignment for an intern, remember that these calls can quickly turn into valuable and instant pitches. This happens because the caller might be quickly transferred to the reporter or editor that will decide to cover an event or not. Whoever is making that call better be ready with a pitch , or be trained to retrieve only contact information and politely and tactfully avoid engaging a reporter or editor.
These calls should almost always be made early in the day, avoiding interrupting a newsroom on deadline that generally has little interest in you compiling an editorial target list.
- Local Contacts
Identify your PR partners. The more important the local media, the more important it is to work with a local. This brings your editorial outreach effort into the "Identify Your PR Partners" phase. Among those partners is the venue hosting your event. The venue management make have an in-house PR person that can help with the local media list, or they can refer you to a local PR agency they can vouch for. Again, Web sites may exist to help. Increasingly, local newspapers and even TV stations have Web sites including contact lists and archives. The latter will allow you to know what reporters are covering your subject(s) before you call , and what they have reported on those subjects. Also, the hosting city's convention and visitors bureau is very likely to help with local media.
Returning to your PR partners, beyond the venue and visitors bureau, partners might include trade associations, a headline speaker's PR firm and the PR teams of the event's major presenters. Beyond help with editorial targets, PR partners will give you more story ideas and may help with the pitching. Before agreeing to divvy up the media pitching, make sure everyone is in agreement on the editorial message and spokesperson.
Now you are ready to send your information to the media. You know what should be said or written, how it can linked to news of proven interest to the media, who will do interviews, and to what reporters or editors your materials should be sent.
The next step is to do send your press materials and make follow-up calls. Procrastination likely kills more editorial outreach efforts than anything else. From simple event listings in community newspapers to major trade magazines serving a specific industry, deadlines are just that.
The best news will go unreported if it is brought to the editorial target too late. To avoid missing deadlines, get started as far out from the event as possible. This will allow you to mine the best news and gain advance exposure even in the editorial content of those nice glossy magazines, which commonly are on two-month deadlines or more.
As you consider the time or budget you can allocate to generating advance editorial coverage of your event, remember that editorial coverage delivers something that purchased advertisements cannot , the credibility of third-party endorsement. But there is more to gaining editorial endorsement than having a good story to tell. You have to reach the appropriate people with the proper message.
Finally, in advance of pitching the media, make sure to retain a clipping service such as Bacon's, Burrelle's, Luce, Allen's or San Diego Clipping so you can compile all your successes in a post-event report. News Monitoring Service or Video Monitoring Service can sell you professionally packaged clips of broadcast news coverage. But first check with your PR partners, as one of them may already be paying for clipping on the event.
In conclusion, the fact is that success in generating editorial exposure is the result of developing solid story ideas and presenting them to the appropriate reporters and editors. Editorial coverage rarely is the result of slick brochures or expensive, time-consuming media lunches, which reporters, for the most part, do not enjoy. Features on your event will be done because reporters or editors are presented strong story ideas related to your event.
Brice is president of Brice & Associates, a San Diego-based public relations firm.