Mergers Destination management firms merge, bring strengths to deal
Monday, November 5, 2001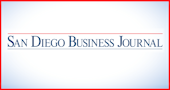 In a move that's not necessarily reflective of the troubled tourism industry, PRA Destination Management Inc.'s local operations recently signed an agreement to fold in a smaller, San Diego-based firm, Enjoy California Enterprises.
PRA chairman Patti Roscoe and Enjoy owner Lex Lyon would not disclose the specifics of their deal. They both say that their businesses will simply merge.
However, the two also say that Roscoe continues to wholly own PRA's local operations.
PRA's San Diego offices currently have about 40 employees, Roscoe said.
Enjoy has five employees. It's on track to repeat the $2 million it did in sales last year.
The company is known in the industry for its work with associations. Recent clients involving groups larger than 20,000 people include Lions Club International and the American Academy of Family Physicians.
In contrast, PRA has a strong reputation in the incentive and corporate markets.
The differences between the two companies was a good reason to bring them together, Roscoe said. Another reason was Lyon's expertise with transportation shuttle systems.
PRA Destination Management Inc., which has headquarters in Mission Valley's Hazard Center, is the parent company of PRA franchises. Roscoe herself owns four PRA offices, two in San Diego, one in Orange County and another in Los Angeles. Roscoe started the company 20 years ago.
After the deal closes Jan. 2, the company will operate under the PRA name.
Lyon said he has been talking to various destination management companies about deals involving Enjoy for two years, since his 50th birthday. He said he and PRA began discussing a merger in August.
- Creative Financing
Neither Roscoe or Lyon would discuss whether money was exchanged in the deal.
"We're not in a position to purchase anyone," Roscoe said. "There are a lot of creative ways for companies to join each other, and that's what we did."
Lyon will become vice president of PRA in Southern California, and will continue to work with his company's clients.
When asked if he had signed any sort of contract outlining a certain amount of time he would stay with PRA, Lyon simply said, "I look forward to working with Patti Roscoe for many, many years."
Lyon, who founded Enjoy in 1977, said he's looking forward to focusing on sales and not dealing with administrative hassles.
As has been true throughout the meetings industry, business has been down this year for PRA, Roscoe said.
At Roscoe's four offices, which have sales of $18 million to $20 million annually, business is down about 20 percent, she said. Although there haven't been layoffs, there have been cost-cutting measures. Some employees have voluntarily taken four-day workweeks, for instance, Roscoe said.
Lyons said he's laid off four people since June.
Lyon and one other of Enjoy's five employees are definitely moving over to PRA, Lyon said. The remaining three are being interviewed by PRA leadership.
- Combined Strengths
The PRA/Enjoy deal came as somewhat of a surprise to Matt Robbins, a past president of the local chapter of Meetings Planners International.
Robbins, himself the president and owner of The Event Team, which is based out of the Gaslamp Quarter, said one motivation to have a deal between the companies was adding Enjoy's specialty of association work and its list of clients.
The PRA/Enjoy deal is not likely to be the first of many mergers in San Diego's destination management segment, said Jim Unger, general manager of Arlington, Va.-based destination management company PGI's local office.
"I think there is lots of room for smaller companies," Unger said. "No matter if there's good economic times or ones that are a little more challenging like today."
Of the PRA deal, he said, "Both of those companies are good companies. They were good independently, and the merger is something that's probably a good outcome for both companies."
Unger expects the industry to recover in the next year. It may not be a banner year, but it won't be one that leaves smaller companies vulnerable to takeovers, for instance, he said.
"This is a business that wants to have both of those categories operating," said Unger, who heads PGI's 20-person office. "PGI happens to be a larger company, PRA's also on the larger side, but there'll always be what we call boutique companies and they'll always serve a certain niche. I think that they'll always be around."