Commentary California businesses need direct energy access
Monday, May 28, 2001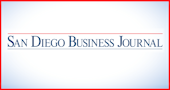 Rarely, if ever, has the approach of summer created such panic in California. Just as daunting as the thought of trying to run a business profitably in the midst of rolling blackouts is the growing concern about how much it will cost California businesses just to keep the lights on.
Politicians in California have been charged with the enormous responsibility of protecting the interests of residential energy customers as well as the interests of California businesses that were promised lower energy prices under electricity deregulation. Despite the pressure on politicians to end the electricity crisis, it is important that they do not attempt "fixes" that, at first pass appear attractive, but ultimately make matters worse.
Such is the case with recently passed legislation , Assembly Bill 1X , that made the California government, through the Department of Water Resources, the largest electricity buyer in California and directed the California Public Utilities Commission (CPUC) to suspend retail competition.
Competition in the retail energy market is what allows consumers, whether large or small, to opt out of their utility and choose an alternate energy provider to secure their power. While the CPUC has not yet suspended direct access, the prospect of suspension has created an unstable market environment for customers wishing to take control of their own energy needs.
Businesses' Worst Nightmare
This new law is fast becoming California businesses' worst nightmare. Businesses will no longer be allowed to open a contract with an energy service provider (ESP), regardless of whether the ESP can offer a better energy deal than the local utility. Some of the many benefits of using an ESP for businesses include the option to secure forward contracts and/or choose a fixed price. The new law takes away these crucial budgeting tools and prevents businesses from knowing their energy costs in advance and allocating their resources accordingly.
Limiting the ability of customers to choose an alternative supplier is not only unfair to California energy consumers, but also places a greater burden on the state as a power buyer. Politicians should recognize that each customer who switches to an alternative supplier is one less customer for whom the state must purchase energy. By allowing customers to switch suppliers, the state can avoid increasing its already significant liability.
The state controller contends California will exhaust its treasury surplus by October, despite the additional revenue generated from a significant electricity rate increase in June. In light of this prediction, the state should encourage activities that reduce its financial obligations, not prohibit them. Direct access is one important solution that will extend the state's financial reserves, protect the economy and help serve the diverse needs of California energy consumers.
Long-Term Contracts
ESPs have secured power for their direct access customers under long-term contracts, not just the spot market where incumbent utilities have been forced to buy much of their high-priced power. This has allowed many direct access customers to protect themselves from the market volatility that has been punishing California for a year. In doing so, ESPs have saved California business customers millions of dollars per month.
It would be unfair to deprive Californians of the opportunity to use an alternative energy provider to manage electricity supply needs, however large or small those needs may be.
If the state continues down its current path, ESPs will be forced to exit the market and direct access customers will become unwilling participants in the state government's ever-growing liability from purchasing power.
As a satisfied direct access business customer, I encourage California to rethink its approach to competitive suppliers. Thousands of California businesses echo this sentiment and agree that ESPs are not the problem, but they will be an essential part of the solution.
Bahl is regional vice president for engineering for Marriott's western region.