Profile Mark King is finally settling back in with the company that gave him his start
Monday, May 14, 2001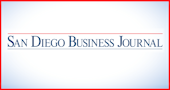 Title:
President of Taylor Made-adidas Golf Co. in Carlsbad
Education:
Bachelor's degree in business administration from the University of Wisconsin at Green Bay
Age:
41
Born:
Green Bay, Wis.
Residence:
Vista
Family:
Daughters Allison and Lauren
Hobbies:
Golf, selling, speaking engagements
Mark King Is Finally Settling Back in With the Company That Gave Him His Start
Mark King's career with Taylor Made Golf started when he walked into a golf shop in Green Bay, Wis., to inquire about a set of clubs.
That was 25 years ago, and at 16 years old, he couldn't afford the clubs. But the shop's owner, Eddie Langert, saw something in that teen-ager and made him a deal.
"He was looking at some clubs, and I said, 'You want those clubs, right? But you don't have the money for them, Right?' and he said, 'Yeah,'" Langert recalls. "So I told him to go ahead and put them in his bag and he could work them off."
Langert later became a part of the first administrative team at Taylor Made Golf, at the time a small start-up company in Crystal Lake, Ill. The new company, with primary sales of metal woods, needed aggressive salespeople, and Langert knew someone with a passion for golf and the drive to sell golf products , Mark King.
"Mark had just graduated from college and he needed a job, and I needed good people who were young and energetic," Langert says. "I trained him and sent him out to California. He just took it from there."
King began his career with Taylor Made in 1981 as a sales representative. The company relocated to Carlsbad in 1984.
King worked his way up the corporate ladder and went from regional sales manager to national merchandising manager, and vice president of sales for Taylor Made. After a short stint as vice president of sales and marketing at Callaway Golf Ball Co. in 1998 and 1999, King returned to take the second-in-command post at the company where he started his career, now called Taylor Made-adidas Golf Co. His move sparked an intense legal battle between the rival companies before its resolution.
King, 41, was named president of Taylor Made in the summer of 1999, the same year the company bonded with Germany-based sporting giant adidas.
New Mindset
Although the foundation of the company was the same, with many of the original executives still in place, King set a different path for the new firm.
Before his arrival, the company was chasing Callaway in its business focus and lost its way, he said.
"(Taylor Made) was confused as to what it was as a company," he said.
During the majority of the 1990s, most golf companies focused on consumers, not serious golfers, according to King. The thought was to make golf fun for average players.
"Taylor Made thought they needed to get away from the serious golfer and get to the consumer," King said. "(The company) was kind of stuck in the middle, and our business suffered dramatically."
Under King's direction, the company took on a different front and started to look more like the company it was when Gary Adams started it in 1981 in McHenry, Ill. The focus was shifted back to producing metal woods.
"We don't really need to go back," King said. "We need to be who we are. We are a performance golf brand. We make equipment for the best golfers in the world."
The company did well in distributing its equipment over the past year. Earnings for fiscal 2000 reached $409 million, a 35 percent increase from 1999. The company has set a goal of doubling its business over the next three years, from $409 million to more than $800 million.
King plans to make sure that happens by increasing the amount the company spends on research and development, releasing new products, striving to keep a major presence on the PGA tour and overseeing a corporate makeover with a new logo and colors.
"Our goal is very simple," King said. "We want to be the best performance golf brand in the world. When a golfer thinks of golf equipment, they think of our equipment first because it's the best."
He said the true validation of the acceptance of the company's equipment is when golf professionals chose to play with Taylor Made equipment.
The name Ernie Els is synonymous with Taylor Made, as he is a top spokesman for the company. But 60 players of the 140 on the PGA Tour also use Taylor Made equipment each week, according to the company.
In the past, the golf industry was pretty much a constant field. There weren't many changes in how the equipment was produced.
Golf Goes Technical
According to King, that has changed tremendously over the past 20 years. There have been tremendous advancements and innovations in the way golf balls, metal woods, iron and other materials are produced.
"Over the last 20 years, there have been advances in technology that would allow significant distance to your shot," King said. "The biggest advancement is that technology now allows people to be more consistent."
Taylor Made, according to King, is leading the pack in technological advances. The company has an on-site testing center where hundreds of golf pros pass through each week to be sure they have the right golf club and swing type.
"There's a tremendous amount of research being done," King said. "Real, science-based research just entered into the category.
"There really wasn't a lot of fitting available for golfers. Now companies are starting to determine how to put the right club in the hand of the right golfer."
Even with all the advances of the day, the industry is one that is considered flat, with little growth over the last few years. Evidence of the industry being cluttered can be witnessed on the drive to Taylor Made's facility in Carlsbad.
On College Boulevard alone, there are facilities for Callaway Golf Co. and Cobra Golf Co., a brand of Acushnet Co. There are 10 golf industry-related companies within a 10-mile radius in Carlsbad.
King said dominance in the industry rotates in somewhat of a cycle. "We were the dominant company in golf in the late '80s and early '90s, then Callaway dominated the last eight or nine years," he said. "Now it feels like the cycle is kind of coming back to us."
From Callaway To Taylor Made
King was a part of Callaway's team for 18 months before returning to Taylor Made in 1999. The move erupted in controversy and legal battles between the companies ensued.
Callaway claimed King violated his contract by taking the job with Taylor Made , a major competitor in the crowded field.
Callaway feared King would reveal trade secrets concerning the company's development of a new golf ball.
The companies eventually settled the case and King was allowed to take his post at Taylor Made. But the road to get there wasn't easy. "It was a terrible time for me," King said. "My decision to leave (Callaway) was a hard one because of the relationships established there.
"My decision to come back (to Taylor Made) was based on the fact that I helped build Taylor Made. My heart was really with the Taylor Made brand, and it was an opportunity that I didn't think I could pass up."
King has been an avid golfer since his days growing up in Wisconsin. His handicap today is zero, and he belongs to Shadowridge Country Club in Vista.
Heading a major golf company, he said, is a dream come true.
But his job responsibilities leave little time for him to enjoy the lighter side of the game.
He doesn't get to play golf as much.
Nonetheless, King feels grounded in his job at Taylor Made and plans to end his career where he started it.
"I feel like I'm where I should be, not I need to be," King said. "I'm with the company I spent most of my adult life with.
"This will be my last job. I'll stay for however long they will keep me."