Events 1M annual meetings contribute to $41B industry
Monday, May 7, 2001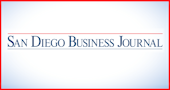 Not long ago, just the ability to envision and somewhat successfully meander through the logistics of a company meeting or event was acceptable. Not anymore.
The meeting industry has become a $41.8 billion dollar affair and there are more than 1 million meetings held annually. The significance and value of a successful meeting planner also has risen dramatically within the organizational structure.
Today's planner possesses exceptional visionary and procedural skills, patience, and the drive and fortitude to execute strategic, effective meetings. Many of today's top executives are learning that a meeting planner's contribution to a company's measured success is valid, valued and essential.
Meetings have a significant return on investment for an organization's corporate mission, financial goals and a positive economic impact on host cities. The trend today, and for tomorrow, is to utilize corporate meetings as a prime revenue generator, strategic communications tool and a significant part of a company's marketing effort.
For the meeting planner, proving a substantial, worthwhile return on investment provides job security and can enhance their status in the corporate hierarchy. Much like sales executives or business development personnel, a successful meeting planner is a business multiplier whose skills and importance can be neglected no longer.
- Planners Receive Some Recognition
For some businesses, this information and the value of it is not new. Successful execution of meetings and events already have had a significant, measurable impact on a multitude of different companies' bottom lines.
Effective, positive, measurable and morale-enhancing meetings now are routinely part of a successful organization's annual strategic plan. The importance of a well thought-out, finely tuned organizational meeting cannot be overstated and that all starts with a professional meeting planner.
Gone are the days when management deduced that meetings and conferences were something that "just happened every year or so." They are now viewed as quality forums where measurable return on investment is tangible and real.
Highly successful meetings finish at or under budget, achieve senior management's expectations, meet revenue projections to cover direct expenses and overhead costs, have a positive impact on the company's bottom line and enhance the branding perspective and overall mission.
These enduring, unequivocal positive effects are measurable, lasting and render the meeting planner as a prominent player on the corporate team.
- Professionals Are Certified
Another example of the elevated role of the meeting planner is the opportunity for certification.
Certified Meeting Professional certification offers tactical instruction and certifies that the holder is knowledgeable of meeting and convention standards and has been responsible and accountable for successful meeting management. Acquiring this certification often yields industry and peer recognition and increased earning potential.
Another program is Certification in Meeting Management. This certification is a university-endorsed, professional designation for senior-level meeting professionals. The course emphasizes strategic principles and focuses on executive decision-making that affects a company's bottom line.
Both certifications can differentiate the level of skill and knowledge between meeting planners and demonstrate the rising significance of the profession.
The rise and scope of meetings being held annually also is evidence of the importance of the meeting planner.
- Lead Time Is About 2 Years
According to recent research by Meeting Professionals International, the world's largest association for professional meeting planners and suppliers, overall there will be a 9 percent increase in the number of meetings for 2001. Corporations will increase the number of meetings they hold annually by almost 15 percent.
Also, with the number of larger meetings increasing, the average lead time for planners now is about two years. Smaller meetings usually require at least a six-month lead time. With that, it's easy to see how this critical position has developed into a full-time responsibility and invaluable position within an organization.
Today's meeting planners do much more than manage events , they have a pivotal role in delivering marketing messages that impact a company's bottom line.
Meeting professionals are quickly becoming that cogent specialization, much like the information management officer of a few years ago, that an organization simply cannot do without. The advantages that a successful meeting can impart on a business often are measured and enjoyed for a long time.
Laxgang, a certified meeting professional, is director of strategic programs and events for Motorola and is the international chairwoman of the Board of Meeting Professionals International.