Environment Bitterroot Restoration hired to sweeten local military bases
Monday, March 19, 2001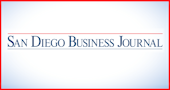 DEL MAR , An environmental restoration firm based out of Corvallis, Mont., has come to town to clean up contamination on military bases in San Diego and Southern California.
Bitterroot Restoration, Inc., conducts its Southern California operations out of its office in Del Mar. It has two contracts with the military to conduct environmental restoration work at Camp Pendleton and San Clemente Island.
Bitterroot, founded in 1986 as a mine land-reclamation company in Montana, has expanded its scope to include highway revegetation, flood-damage restoration in Yosemite National Park, and projects along the Sacramento River, said Leonard Ballek, vice president of Bitterroot.
Now Bitterroot has come to Southern California. The company opened its office in Del Mar to be near the work it is doing with the Navy and Marine Corps as it works on environmental restoration at local military bases, Ballek said.
Ballek also cited the pride San Diegans have in the natural beauty of the area as another reason for locating an office here.
Lt. Sean Banks, public affairs officer for San Clemente Island, confirmed that Bitterroot is working with the naval airfield on "wetland delineation." Bitterroot is cataloguing up to 1,500 water sources to determine whether they meet the criteria for federal protection, he said.
For Camp Pendleton, Bitterroot has joined three other California firms in a five-year, $20 million contract. The four firms will reconstruct, maintain and monitor a six-acre coastal sage scrub restoration site on the base, said Lee Saunders, spokesman for the Naval Facilities Engineering Command.
The other companies in the contract are Garcia and Associates, based out of San Anselmo; San Diego-based RECON Environmental and Escondido-based Tierra Data Systems. Each firm will receive a maximum of $5 million for its work, Saunders said.
Other jobs Bitterroot is doing locally include river restoration and projects to reduce pollution along San Diego beaches, said Lisa Heffernan, manager of San Diego operations for Bitterroot.
In addition to the offices in Montana and in Del Mar, the company also maintains two offices in the Sacramento area , in Auburn and Lincoln, Heffernan said.