Tourism San Diego has bountiful supply of new hotels and rooms
Monday, March 5, 2001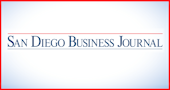 San Diego topped the region in the number of new hotels and rooms opened last year, according to a Costa Mesa-based firm.
The company, Atlas Hospitality, recently released its review of the year 2000 for California hotels.
Nine new hotels and 1,163 rooms were opened in San Diego County last year.
The largest hotel among them was the 252-room Hilton San Diego Gaslamp Quarter, which is across from the Convention Center.
According to Atlas, the financing market had a profound effect on new hotel development in the state last year, noting a "tremendous decline" in the number of new hotels opened.
However, with demand growing 4 to 5 percent and new hotel supply at below 1 percent, the company expects room rates to increase. It will apply to higher quality hotels in particular, Atlas said.
As a result, hotel sales prices will increase, as long as lenders do not "tighten purse strings" on purchase money financing, Atlas said.
Other than the Hilton Gaslamp, the largest of the new hotels in the San Diego market are the 178-room Hampton Inn San Diego Downtown, the 162-room Hilton Garden Inn Carlsbad, the 145-room Courtyard by Marriott Carlsbad and the 128-room Hampton Inn Carmel Valley.
Other new hotels are the 80-room Holiday Inn Express Solana Beach, the 79-room Holiday Inn Express & Suites Mira Mesa, the 75-room Comfort Suites Otay Mesa and the 64-room Comfort Suites Oceanside.
Looking at the upcoming year, the county continues to lead Southern California in 2001 in the number of new hotels planned, with 66 hotels and 12,576 new rooms, Atlas said.
Los Angeles is second, with 46 projects and 8,263 rooms. Others in the rankings were: Orange County, with 35 projects and 8,396 rooms; Riverside, with 14 projects and 2,467 rooms; San Bernardino, with 20 projects and 1,301 rooms; San Luis Obispo, with 15 projects and 1,566 rooms; Santa Barbara, with eight projects and 422 rooms; and Imperial, with one 100-room project.
In total, the region has 205 hotel projects with 35,091 rooms planned.