Health Care Deadline for settling Mercy-Medicare contract extended
Monday, March 5, 2001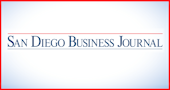 State Supports UC Research on Medicinal
Value of Marijuana
Thousands of Medicare patients remain in limbo as contract negotiations between Secure Horizons and Mercy Physicians Medical Group continue.
The Medicare health maintenance organization and San Diego-based 450-doctor medical group, have nearly terminated their contract over a disagreement of reimbursement rates doctors receive from Secure Horizons, leaving 5,400 local patients in uncertainty over their Medicare coverage.
After a Feb. 22 meeting, the deadline for contract negotiations was extended to May 1.
State law, however, requires health plans to give members at least 30 days' notice of contract terminations.
If an agreement is not reached by the end of March, Mercy Physicians' patients may have to find new doctors in the health plan's network, switch to another health plan or sign up with Medicare, the federally funded health insurance program for the elderly and disabled.
Cheryl Randolph, a Secure Horizons spokeswoman, is hopeful ongoing discussions will lead to a mutual agreement.
"We hope to work something out in the next couple of weeks," Randolph said.
If an agreement is not reached, Scripps, which contracts with the medical group for outpatient services, is likely to lose patients to rival hospital systems, such as Sharp HealthCare and Kaiser Permanente.
Patients who want to remain with their doctors would need to change to Blue Cross of California, Aetna or Health Net.
This could mean higher monthly premiums or co-payments, and reduced prescription drug coverage for some patients.
Secure Horizons, the Medicare product of PacifiCare Health Systems of Santa Ana, is the country's largest Medicare HMO with 1 million members, including 100,000 in San Diego County.
Another local doctors group, San Diego Physicians Medical Group, has terminated its contracts with Blue Cross and Secure Horizons effective in March and April, said Randolph, forcing those patients who want to remain with their doctors to switch to Blue Shield or Aetna's Medicare plans.
The health plans and both medical groups did not offer financial details.
The exodus of Medicare HMOs is not new to San Diego.
Other Medicare HMOs that have left San Diego include UCSD Healthcare, which cited low enrollment and high administrative costs for its departure in January, and Scripps Clinic, which cited costs for stopping Medicare enrollment last November.
- - -
State Backs Marijuana Research: The state of California has commissioned the nation's first scientific research on the medicinal use of marijuana for AIDS patients and other illnesses.
The state has given three of four research grants to UCSD scientists at the Center for Medicinal Cannabis Research, and one grant to Donald Abrams at UC San Francisco.
Scientists will investigate whether smoking marijuana can alleviate neuropathy, a condition associated with AIDS, diabetes and other illnesses.
Another study focuses on how repeated use of medical marijuana affects the driving ability in patients with multiple sclerosis and HIV-related neuropathy.
Another study explores how smoked marijuana could ease uncontrollable muscle spasms and pain in multiple sclerosis patients.
All research still needs to be approved by the National Institute on Drug Abuse, the Food and Drug Administration and Drug Enforcement Agency.
If approved, the project would receive a total of $1.9 million in funding over the next three years.
Please send health care news to mwebb@sdbj.com.