Retail Internet gold rush over, but opportunities exist
Monday, June 25, 2001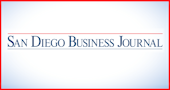 Diversification Among Future Strategies for Internet Service Providers
Like the California gold rush of 1849, the Internet in the 1990s created an environment for another rush for wealth like the days of the Wild West. Thousands of dot-com companies, Web developers, and Internet-related products and service providers blossomed overnight to reap the benefits of the modern-day gold rush.
Just like the California gold rush, (where few individuals made any money) and most of the companies are out of business or struggling to survive the economic downturn. Many people are left tired, poor and , disillusioned.
Large Internet companies in San Diego on the San Diego Business Journal's List of E-Commerce Companies have sought merger opportunities or canceled their initial public offerings.
The E-Commerce Companies List is ranked by the number of employees in May 2001.
CollegeClub.com, No. 2 on The List this year, was acquired by Boston-based Student Advantage, Inc., for $7.5 million in cash and to take over certain liabilities of the company in October 2000. CollegeClub.com previously filed for Chapter 11 bankruptcy protection in August 2000.
As a result, CollegeClub.com's number of employees dramatically dropped from 300 to 125 employees, a decrease of 58 percent from last year.
Another large Internet company MP3.com, No. 1 on The List this year, lost its highly publicized copyright violation court case against the Washington, D.C.-based Record Industry Association of American and the five largest record labels for its subscription business model last year. The company paid more than $160 million to the five labels ,Universal, Sony, BMG, Warner Music Group and EMI. Universal refused the settlement and won a larger settlement than the others.
Last month, MP3.com announced the company plans to be acquired by Paris-based Vivendi Universal SA for $372 million in cash and stock. MP3.com lost its court case in November against Universal Music Group, a division of Vivendi Universal, for $53.4 million for copyright infringement.
- Active.com Among The Survivors
For one dot-com survivor, Active.com, No. 4 on The List, a successful and unique business plan is the key to creating a profitable business.
"There were too many bad and 'me too' ideas for Internet companies out there," said Dave Alberga, president and CEO of Active.com. "There actually are a lot of good businesses out there that are not getting funded due to the sins of the past."
Active.com handles registration and data management services for participatory sports and recreational activities. It services between 18,000 to 20,000 events annually and serves 230,000 sports and recreational teams for (home) page building, practice scheduling and online registration.
Alberga said Active.com used its unique transaction business model to assist teams to handle their online registration and database. The Internet alleviates the problems of offline registration, such as providing registration forms more readily over the Internet, instant registration confirmation, and automatic database management for the event directors.
- Much More Conservative
Although it has a unique business plan, Alberga admitted the e-commerce company had to be a bit conservative in a tight market. The company secured $21 million in its second round of private funding and immediately cut costs on its way to profitability last November.
On The List, the company reported 115 employees in the company in May 2001, a decrease of 38 percent from the previous year. The company also lowered its sale cost through its distribution channels.
Alberga said it's actually better to lay off a few employees than to tell everyone to lose their jobs and shutting the doors completely.
"We wanted to make sure we get to the end