Real Estate & Construction
Monday, June 25, 2001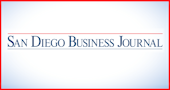 Del Mar Union Celebrates Groundbreaking for Its New Elementary School
Beginning this month, Westfield Shoppingtown Plaza Bonita will begin a top-to-bottom "makeover" as it prepares to celebrate its 20th anniversary later this year. The $10 million renovation project will include various improvements and changes, both cosmetic and functional.
"Plaza Bonita has served as a community resource and a great place for our shoppers to come in search of a new look for the last 20 years. Now, it's time for the mall to have its chance to go shopping for a new style," said Ronnie Warmuth, customer service and marketing director for the Westfield Shoppingtown mall. "We have a fantastic opportunity to build upon the amenities Westfield Shoppingtown Plaza Bonita has to offer South Bay residents and take everything up to next level."
The makeover, which begins this week and continues through the fall, will include the addition of skylights for improved natural lighting and energy efficiency, new decorative tile floors, wider pedestrian bridges and glass railings along the upper level.
Westfield Shoppingtown Plaza Bonita is located at 3030 Plaza Bonita Road and is owned by New York-based Westfield America, Inc. one of the nation's leading owners of regional shopping centers.
- - -
The Del Mar Union School District celebrated the groundbreaking of Sorrento Hills Elementary School.
The school will total 54,000 square feet of wood-framed buildings. It includes an administration building, library, multipurpose room, eight classroom buildings, two restroom buildings, kindergarten area and an extended studies facility. The school is expected to open in September 2002.
"We are thrilled to commemorate the beginning of construction of Sorrento Hills Elementary School and are proud to celebrate the collaborative efforts given by our elected officials, our board of education, district staff, our construction and design team, the surrounding community, and the city of San Diego," said Tom Bishop, superintendent of the Del Mar Union School District.
The $48 million Westview High School is about 33 percent complete, and structural steel is being erected on the main entrance building.
Poway Unified School District's new high school encompasses 211,000 square feet in 18 buildings on a 63-acre site. In addition to classrooms, laboratories, resource areas, a performing arts center, fine arts studios, and administration spaces, the new school will include a football stadium with concrete bleachers, a 40,000-square-foot gymnasium and locker room facilities, basketball and tennis courts, as well as baseball, softball and other sports fields.
The school was designed by NTD Architects in San Diego, with Richard Nowicki, Mark Thomas, Joye Ferrar and Sami Conley staffing the project. Completion is scheduled for a September 2002.
Steel columns rising from a subterranean foundation mark the commencement of construction at City Mark Development's $7 million townhouse development in the Cortez Hill District of Downtown San Diego.
With completion scheduled for January 2002, City Mark at Cortez Hill will offer 16 townhouses bounded by Ninth and Tenth avenues and Beach and Cedar streets, near the newly renovated El Cortez Hotel building.
The townhouses will feature brownstone-style exteriors and large backyards or private roof decks, with three interior floor plans ranging from 1,400 to more then 1,900 square feet.
Bilbro Construction Co. OnCall, the facility services department of the San Diego-based general contracting firm, has completed tenant improvements for Astec America, Inc. at 5810 Van Allen Way in Carlsbad.
The 7,000-square-foot corporate office remodel included renovation of two conference rooms and five office additions including carpet, paint, electrical and drywall, and sound-deadening panels on the conference room.
"Bilbro Construction OnCall has come through for us repeatedly. They consistently go the extra mile to ensure their work meets or exceeds our expectations," said Bill Primrose, facility manager at Astec America Inc., a leading supplier of power conversion products.
Bilbro Construction Co. is a full-service general contracting firm providing building shell, tenant improvement and OnCall facility services.
- - -
Tucker Sadler Noble Castro Architects, formerly Tucker, Sadler & Associates, Inc. Architects and Planning, was awarded in the "special projects category" of the recent San Diego American Institute of Architects award competition for its design concept of a pedestrian bridge over Harbor Drive near the San Diego Convention Center.
The primary design goal was to create a bridge that would serve as a gateway to San Diego that would take full advantage of the views, be semi-enclosed for safety, observe clearance height for the trolley and Santa Fe Railroad and provide proper water drainage without downspouts.
"The proposed bridge would serve as a highly functional structure and provide safe passage for pedestrians," said Robert Noble, CEO of Tucker Sadler. "At the same time, it would be seen as a landmark gateway at an important city center that celebrates San Diego's growing identity as one of the world's finest cities."
Tucker Sadler employs 20 architects and support staff at office headquarters at 2411 Second Ave. in San Diego.
Johnson & Jennings General Contracting is nearing completion of Phase II of tenant improvement construction for the 30,000-square-foot county offices on the sixth and 12th floors of the 225 Broadway building in Downtown.
The $1.1 million project entails construction of a new kitchen and restrooms, as well as buildout of existing office space.
Johnson & Jennings is a leading San Diego-based general contracting firm specializing in corporate office, retail, health care, and industrial facility tenant improvements. The firm employs a staff of 34 in headquarters located at 6165 Greenwich Drive in San Diego.
Real Estate Leases
Property: NWC Sycamore & Lobelia, Vista
Lessor: Vistamore Plaza, LLC
Leasing agents: Dan Malcolm and Chris Hickman of Retail Properties Group, Inc. represented the lessee and the lessor.
Lessee/square footage: Seven Eleven Corp. signed a 20-year, $3.29 million lease for 52,000 square feet of retail space.
Property: Butterfield Stage Road and S. Highway 79, Temecula
Lessor: Canyon Cahan Vail LLC
Leasing agents: Reg Kobzi, Joe Greeno and Jon Friesen of Grubb & Ellis represented the lessee and the lessor.
Lessee/square footage: B & J LLC dba Carl's Jr. signed a 20-year, $2.43 million lease for 3,035 square feet of retail space.
Property: 12544 High Bluff Drive, Del Mar
Lessor: New Holdings Plaza
Leasing agents: Brian French of the Irving Hughes Group represented the lessee. Rick Reeder and David Odmark of Business Real Estate, and John McPhillips of Janez Properties represented the lessor.
Lessee/square footage: Bernstein, Litowitz, Berger & Grossmann LLP signed a five-year, $1.8 million lease for 9,436 square feet of office space.
Property: Plaza Del Oro Shopping Center, Oceanside
Lessor: Plaza Del Oro Shopping Center Venture, LLC
Leasing agents: Mike Seiber of Flocke & Avoyer Commercial represented the lessee. Steve Warfield and Tony Villasensor represented the lessor.
Lessee/square footage: In-N-Out Burger signed a 240-month, $1.62 million lease for 14,884 square feet of retail space.
Property: 344 S. Twin Oak Valley, Suite 147, San Marcos
Lessor: Regency Centers
Leasing agents: The lessee represented itself. Phil Lyons and Bruce Schiff of BRE Commercial/NAI represented the lessor.
Lessee/square footage: Steve Gole signed a 120-month, $974,422 lease for 3,100 square feet of restaurant space.
Property: 2081 Las Palmas Drive, Carlsbad
Lessor: Trust No. 1
Leasing agents: Rik Floyd of Colliers International and Andy Melzer of Business Real Estate represented the lessee and the lessor.
Lessee/square footage: Steico Industries signed a five-year, $793,592 lease for 14,925 square feet of manufacturing space.