Offices High tech companies changing the face of office design
Monday, June 25, 2001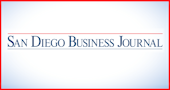 Workout Rooms, Child Care Among the Perks to Draw Good Workers
The dot-com industry has changed the face of office design as we know it.
Fierce competition for employees in today's job market has companies clamoring to build space that is exciting, friendly and packed with amenities.
Many high-tech companies are discarding the notion of the corner office with the view as the ideal working atmosphere, trading it for cubicles, teaming areas and game rooms.
Features such as fitness rooms, coffee bars, sun decks and jogging trails are becoming the norm as companies strive to out-do each other with the perks they provide.
These perks serve a dual function: not only do they help attract and keep employees, but they provide an atmosphere designed to help motivate and rejuvenate hard-working employees.
Companies are creating a "homey" environment for employees, which has been shown to increase productivity and morale, which directly affects a company's bottom line.
Hard-working employees can work out their creative frustrations at a Foos Ball table, or recharge their energy catching the last half of a basketball game, or discuss new ideas with co-workers over a latte in the cafe-style cafeteria.
Additionally, with employees working longer hours, they have less time to take care of personal business. That is why some companies even go so far as to provide laundry and takeout facilities so employees don't feel added pressure from neglecting personal responsibilities.
- Climbing the Corporate 'Treehouse'
Medibuy.com, an e-commerce firm which recently moved into its new 36,000-square-foot headquarters in the Sorrento Valley area of San Diego, already has a 16,000-square-foot expansion planned. The expansion will encompass an area they are referring to as the "Tree House."
The Tree House, which will boast oversized couches, ping pong tables and video games, is a place employees can go to relax and unwind. The company also has an outdoor lounge in the works, complete with barbecue areas.
We are also seeing new trends emerge by way of design and space planning. Many high-tech companies are growing so quickly that flexibility is a very important asset for their space. Systems furniture, which allows companies to easily reconfigure space, while promoting a team atmosphere for easier interaction between employees, is highly desireable. Flexible office arrangements, in concert with larger floor plates, give growing companies more configuration options.
Previously, many companies spruced up the reception and conference areas, paying little attention to work areas. Now companies are realizing that it is even more important to make a space look attractive to its employees.
- Stark Elegance And Open Space
However, many companies, especially the Internet start-ups, don't want their investors thinking they spent a fortune on their new space. This has led to new and innovative design concepts, such as exposed ceilings with structural, mechanical and electrical components clearly visible throughout the space.
EntryPoint, an internet software company located in the Sorrento Mesa area of San Diego, recently moved into new space that boasts more than 70 cubicle spaces and only one private office for human resources , a department legally-bound by privacy.
The company also chose a design theme that was fun, exciting and motivating, while staying within a modest budget. Brightly-colored stained concrete floors and walls help provide a level of excitement and movement in the space, promoting a fun, motivating atmosphere.
EntryPoint also allows employees a lot of flexibility in personalizing their own space, which allows them to feel like a "stakeholder" in the company.
The new 100,000-square-foot headquarters of Northrop Grumman Ryan Aeronautical in Rancho Bernardo contains a fitness room, and is decorated with stainless steel and natural stone, giving the space a high tech, yet earthy feel. Yet another high-tech company, Continuous Computing, is providing employees with day care facilities.
Is this trend here to stay?
If the job market turns sour and it becomes more of an "employer's market," we may see it diminish somewhat. However, as more studies are done that show the correlation between an improved work environment and higher employee productivity, the trend of providing increased amenities and creative, exciting interior design may have a lasting effect.
Cornelius is vice president and Winchell is senior interior designer for Smith Consulting Architects.