Energy State, SDG & E; power deal will save businesses from balloon payment
Monday, June 25, 2001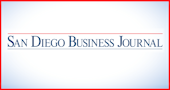 SDG & E; Agreement Will Eliminate Large
Balloon Payments
San Diego businesses could soon see relief from high electricity rates , from two sources.
Gov. Gray Davis reached an agreement June 18 with San Diego Gas & Electric Co. to erase a $747 million debt faced by its customers, said Steve Maviglio, a spokesman for Davis.
That could save individual companies from making a balloon payment in 2003 that could amount to between $1,400 and $12,000.
Also on June 18, the Federal Energy Regulatory Commission announced wholesale price restraints to help curtail price spikes in California and 10 other Western states. An earlier cap imposed by FERC affected only California and went into effect only during emergencies.
Under the deal the governor's office reached with SDG & E;, the state will purchase San Diego Gas & Electric's transmission lines for roughly 2.3 times book value, or just under $1 billion. Also, the utility will allocate its generating facilities , primarily the nuclear plant at San Onofre , on a cost of service basis for 10 years, Maviglio said.
The money SDG & E; gets from the state will go to pay off a "balancing account" of $747 million owed to the utility by San Diego ratepayers. Previously, SDG & E; customers were on the hook for the difference in the amount of money they were paying for electricity and the utility's higher wholesale costs, he said.
No longer, however.
"The chief beneficiaries of this agreement are the ratepayers of San Diego," he said. "The entire $747 million of balloon payments have been zeroed out completely without a rate increase."
It saves the average residential customer from having to pay a balloon payment of $400 in January 2003, the scheduled ending date of the balancing account. Small commercial customers would have had to make a $1,400 contribution, while a medium-size commercial customer would have been hit with a $12,000 payment, Maviglio said.
In addition to buying the transmission lines, the state would also purchase about 16,000 acres of utility-owned land along the environmentally sensitive Colorado River. The regulatory provisions are subject to approval from the California Public Utilities Commission, he said.
Edwin A. Guiles, group president of Sempra Energy's regulated business units and chairman of SDG & E;, said he supported the agreement.
"Our customers are extremely concerned about the potential of large balloon payments looming in the future," he said. "(This) agreement provides the framework to resolve major regulatory issues to the benefit of our customers. This agreement demonstrates that, by working together, we can surmount these challenges in a way that benefits all the key stakeholders in California."
Also on June 18, FERC commissioners voted 5-0 that price restraints be extended to wholesale electricity costs throughout the West, and imposed throughout the day rather than just during emergencies.
Maviglio noted, however, that the deal is not a flat price cap. It allows generators to go above the limits set by FERC, if they can justify their actions to the commission, he said.
Maviglio also noted that the FERC has identified about $120 million in overcharges, and the issue of overcharges will eventually be heard before an administrative law judge. However, that amount is only a fraction of the $8.9 billion generators may have hit California for between May 2000 and the beginning of this month, he said.
Davis, meanwhile, called the move by FERC a "step in the right direction." However, he added, Californians have not yet seen any refunds, and the commissioners' vote June 18 didn't change that.
"FERC looked the other way while energy companies bilked our state for up to $9 billion," he said. "To date not a single penny in refunds has been returned to California. They must be required to give us back our money."
Davis also fended off criticism from Republicans that the state has not done enough to resolve its energy crisis on its own.
"We are doing our part in California, approving 16 new plants , two of which will come on line in the next 17 days , as well as 10 peaker plants that are ready for this summer. We're also proud that we have record conservation levels, thanks to $800 million (from the state Legislature) to achieve more electricity efficiency," he said.
Davis also noted that the FERC made a finding nine months ago that the California market is dysfunctional, and was "pleased" that the federal government has finally decided to do something about it.