Energy Baja powers up to sell electricity to California
Monday, June 11, 2001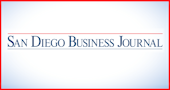 Energy: American Firms Building Generators Across U.S.-Mexican Border
Baja California provides a huge manufacturing base for many local companies, but the Mexican state also has been selling Southern California one of the hottest commodities around: electricity. And it's building the capacity to sell more.
A few months ago, the state Department of Water Resources took control of buying 50 megawatts of electricity per day from Baja, using power lines owned by San Diego Gas & Electric Co. and controlled by the California Independent System Operator (Cal ISO). Before that, Baja California had been selling surplus power directly to the wholesale electricity market in the United States.
The Department of Water Resources, previously in charge solely of water, was cast in the role of power purchaser after the Pasadena-based California Power Exchange disbanded earlier this year.
Baja's maximum daily power plant production is 1,600 megawatts, but demand there is only 1,200 megawatts, yielding a potential surplus of 400 megawatts, according to the Princeton, N.J.-based North American Electric Reliability Council, a power industry-sponsored group.
That potential is rarely achieved, however, with plants often down for maintenance or other reasons. On average, one megawatt per day can power about 1,000 homes.
Two transnational power lines , one connecting San Diego with Tijuana, and the other running between Calexico and Mexicali , provide the only high-voltage delivery of electricity between Mexico and the rest of North America. Combined, they can handle 400 megawatts a day, according to Cal ISO.
Baja's electricity grid and gas pipelines also have few connections to mainland Mexico.
Local power officials point to this insufficient transmission infrastructure as the major bar to large-scale electricity imports from Mexico into the United States.
"Building power infrastructure in Mexico won't be part of any shorter-term fix, but the potential is there," a power official said, asking to remain unnamed.
Meanwhile, Mexico has a vastly different, but still problematic regulatory structure than the U.S. Mexico's environmental regulations are less stringent, while the approval process for new plants is considerably more complicated.
"It's hard to get a long-term plan agreed to and supported, since you don't know who you'll be dealing with in Mexico six months from now," a power official said. "Plus you have the same challenges as building a plant in, say, Montana, where there also is plenty of room but you still need the transmission infrastructure to move the electricity around."
Nevertheless, there are several projects moving ahead.
Boston-based energy company InterGen Corp. is building a 765-megawatt plant six miles south of the border near Mexicali, with a third of that generation capacity slated for export to California once the plant becomes operational in 2003. The company also is building the lines to carry the electricity north.
San Diego-based Sempra Energy, which owns SDG & E;, has started building a 600-megawatt gas-fired power plant, also in Mexicali, with all the output expected to go to California, according to Sempra spokesman Michael Clark. It, too, is building the necessary transmission lines.
"We'll be able to sell electricity on either side of the border," Clark said.
To sell power, the plant first will have to obtain an electricity export permit from the Mexican Energy Regulatory Commission, and a presidential permit to import electricity from the U.S. Department of Energy.
Like the InterGen plant, Sempra's Mexicali plant is expected to begin operation in 2003, about a year after the North Baja Pipeline will begin delivering natural gas from Arizona to Baja's businesses and power plants.
The $230-million, 215-mile pipeline is being jointly developed by Sempra, San Francisco-based PG & E; Corp.'s National Energy Group and Mexico-based Proxima Gas S.A. de C.V.
Cziborr is a reporter with the Orange County Business Journal.