Biotech Immune Response stock drops after test results
Monday, June 11, 2001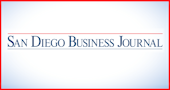 Biotech: Spanish Study Called Unimportant
CARLSBAD , Stock in Immune Response Corp. lost more than half its value in one day after the company released disappointing trial results for Remune, its AIDS drug.
Yet shareholder reaction may have been out of proportion to the latest study's importance, one analyst said.
A 243-patient study conducted in Spain "probably doesn't mean very much," said Jim McCamant, editor at large with the Berkeley-based Medical Technology Stock Letter.
Immune Response reported June 1 that HIV-positive patients treated with Remune showed "no significant difference" from a group treated with a placebo.
Yet a subgroup in the Phase II trial stayed healthy, the company noted in a prepared statement.
"Remune may have helped to keep the virus at bay," said Laura Hansen, a spokeswoman for Immune Response.
Immune Response's stock closed at $4.90 per share May 31 , the day prior to the company announcement. It closed at $2.18 on June 1, and closed between $2 and $2.06 between June 4 and June 6.
Trading in the stock , which generally stayed at less than 1.4 million shares per day in May , rocketed to 8.3 million shares June 1.
McCamant said the Spanish trial was "not a real important one."
He noted the study patients were not receiving "any set HIV therapy." He said in that situation, to find out what's happening with the drug being tested, there should have been a larger number of test subjects.
Remune is the subject of several ongoing trials, said Hansen. These include a Phase III study, begun in 1999, with La Jolla-based Agouron Pharmaceuticals, a unit of Pfizer Inc.
The June 1 announcement was not the first disappointing Remune news in recent months.
The Journal of the American Medical Association published results from a three-year study of the drug Nov. 1, 2000.
The test involved 2,527 patients at 77 hospitals, and ran from 1996 to 1999. At study's end, an independent data-safety monitoring committee said Remune failed to show any benefit in slowing the progression of the disease or in patients' survival.
Immune Response filed legal action in response to the story. At the time, the Carlsbad company said the study failed to include some favorable data.
The case was sent to arbitration, where it remained as of last week, said Hansen.
The medical journal's editors recently revisited the controversy, filling more than four pages of their May 2 issue with letters on the subject, as well as a reply from Dr. James O. Kahn and Stephen Lagakos, two authors of the Nov. 1 article.