Trade Chile gets warm reception as a trade partner
Monday, June 4, 2001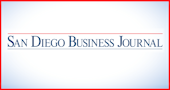 Mission to South America Points Out Opportunities For Local Firms
California Aerospace Components, Inc., had never done business outside the United States before company President Anthony Scott's journey to Chile in May.
Now, Scott says he has three or four possible deals, including one he deems "lucrative."
The company, which resells electronic components for aviation weapons systems, is one of a growing number of San Diego entities exploring Chile, the new Latin American darling of free-traders.
"Chile is the most squared-away economy in Latin America, period," said John Norton, a marketing consultant who also teaches a class at the University of San Diego on doing business with Latin America.
Boasting a stable economy, a social democracy with deep pockets and a clean business ethic, Chile is poised to become a sizable trading force in the years before the Free Trade Area of the Americas is likely to become a reality.
The agreement would create a free-trade region stretching from the Arctic Circle to Argentina, and would include all of the Western Hemisphere, save Cuba. Leaders hope to have the FTAA in place by 2005.
In the meantime, many eyes are fixed on Chile, a country already secured in trade agreements with Canada and Mexico.
Trade experts warn if the United States doesn't enter into an agreement with Chile, it will lose its trading advantage to other eager potential partners, such as South Korea and the European Union.
The Bush administration reportedly views a trade agreement with Chile , which would lower duties and tariffs , as a precursor to the FTAA.
"I think clearly there is a lot of interest from U.S. companies," said Hugh Constant, vice president of trade services at the San Diego World Trade Center. "It's a smaller market, but it's a good way to get a foothold in Latin America and, from there, explore the markets of Brazil and Argentina."
However, activists fear opening the competition created by free-trade agreements will devastate labor rights and the environment.
The Goods
In 2000, the United States sent $3.4 billion worth of products to Chile and received $3.2 billion in products from the South American nation.
Chile longs for the electronics, telecommunications and software services of Southern California, Constant said.
And Chile's growing season is opposite to the United States', creating enormous shipments of fresh fruits and vegetables during the U.S. off-season.
The San Diego World Trade Center led a mission to Chile in May to explore both sides of the trading relationship.
Because of the big produce shipments flowing from Chile, port-based businesses and port officials also see big business in the South American country.
San Diego-based Harborside Warehousing Services already stores about 70 million pounds of Chilean avocados at the Port of San Diego.
Company President Edward Plant accompanied the trade mission in an attempt to secure more long-term agreements. He said several agreements with Chilean growers are pending.
"Basically, there's a good business environment and the economy is stable," he said.
Chile and the port will tie together well, said Chuck Labitan, manager of maritime business and trade development for the San Diego Unified Port District.
He said the port is pursuing more grape imports from Chile. Labitan said the nation's banking system, trade policies and geography make it ripe for trade.
"It is on the West Coast," he said, "so the trade route to San Diego is much more cost-efficient."
Appetite For Trade
Richard Ledford, a local lobbyist for commodities, warehousing and biomedical device companies, said Chile has a growing middle class and an appetite for trade.
And with a population of 15 million, Chile hungers for U.S. products, said John A Harris during a local trade conference May 22. Harris is commercial counselor at the U.S. Embassy in Santiago, Chile.
He said Chileans buy three times as many U.S. products per capita as Brazilians, and two times as many U.S. products as Argentineans. Chile is heavily grounded in trade, relying on exports for 50 percent to 70 percent of its economy, Harris said.
For Scott, the president of California Aerospace Components, Chile is a starting point.
After he gets established there, he plans to look to Argentina and Brazil for more business. The company is also grabbing interest from maquiladoras in Tijuana and companies in Singapore and Japan.