Law In-house legal departments score well with execs
Monday, June 4, 2001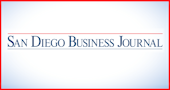 Gordon & Rees Successful In Two Recent Cases
Most corporations expect more from their in-house counsel than from outside counsel, and, according to the American Corporate Counsel Association, most of those expectations are met.
The ACCA, based in Washington, D.C., is a national bar association of attorneys who practice in the legal departments of corporations and other private-sector organizations. The association conducted a survey to seek the opinions of CEOs and other senior executives and focused on two categories of performance: roles that both in-house and outside counsel are expected to play; and characteristics that respondents expect each group to exhibit.
In general, according to the survey, respondents gave their legal departments very high marks for overall satisfaction. Nearly 70 percent rated their overall performance as excellent and 96 percent rated them as excellent or very good. Only 15 percent of the executives surveyed rated their outside counsel as excellent, and 79 percent rated them as excellent or very good.
"The survey findings present a roadmap for good client service," said Frederick J. Krebs, president of the ACCA. "The high marks mean in-house counsel have been doing their jobs."
Respondents were also asked why they have an in-house legal department as opposed to contracting with an outside firm. The leading responses were that in-house counsel had a better understanding of the business and could participate in the company's strategic planning better.
Surprising, according to the survey, cost was not a main factor to having an in-house legal department.
- - -
Case Studies:
The San Diego office of Gordon & Rees was successful recently in trying two cases before the U.S. District Court, Southern District of California, and San Diego Superior Court, respectively.
Kevin Alexander, senior counsel for the firm, represented locally based On-Point Technology Systems Inc., in a securities litigation case filed by the tech firm's shareholders. The class action suit, "In Re On-Point Securities Litigation," involved four consolidated cases filed in U.S. District Court.
Alexander said a stipulation of settlement was filed in January.
The firm was successful in obtaining a settlement of the four cases, which was preliminarily approved April 19. A notice has gone to shareholders and a fairness hearing has been scheduled for September.
Financial terms of the settlement were not disclosed.
Kenneth Perri, another senior counsel with the firm, represented Elite Show Services Inc., a local security and event management company, which was a defendant in a personal injury action stemming from an incident involving a bus driver and Elite personnel working the Suzuki Rock 'n' Roll Marathon in 1999.
The plaintiff sought damages after claiming two Elite employees used unnecessary force to remove him from a bus after a dispute. Perri said the plaintiff claimed orthopedic and neuralgic injuries and sought a judgment of $400,000. The jury, which heard the case in San Diego Superior Court, returned a defense verdict in favor of Elite and its employees.
The firm also represented San Diego-based WD-40 Co. in a definitive purchase agreement in which WD-40 will acquire HPD Holdings Corp.
The acquisition will be funded by both stock and cash, according to the firm. The stock portion will be valued at $5 million.
Best In Their Field:
IP Worldwide, an intellectual property magazine, recently named the local firm of Fish & Richardson P.C. as the top patent litigation firm in the country. In a survey published in the May issue, IP Worldwide found Fish & Richardson handled more patent litigation than any other firm in 2000. The firm was involved in 40 new patent cases; the firm filed 20 patent infringement cases and entered appearances defending 20 other patent infringement cases.
Fish & Richardson has 250 attorneys and technology specialists in eight offices in La Jolla, Boston, Dallas, Delaware, New York, Silicon Valley, the Twin Cities and Washington, D.C.
- - -
Culturally Speaking:
The San Diego Performing Arts League will launch a Lawyers for the Arts program June 26, from 5:30-7:30 p.m. at the Timken Museum of Art in Balboa Park. Keynote speaker will be Ian Campbell, general director of the San Diego Opera.
The LFA program is a pool of attorneys willing to donate their time and expertise on volunteer legal projects with arts organizations in San Diego County through a lawyer referral program.
The deadline for the next Law Column is Thursday, June 14. Send related items to dward@sdbj.com, or by fax to (858) 571-3628.