Biotech Immune Response bears brunt of partner's pullout
Monday, July 16, 2001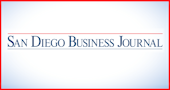 Biotech: Stock Falls on News of Lost Funds for HIV Vaccine Development
CARLSBAD , Immune Response Corp. barely announced the withdrawal of its development and marketing partner when it was hit with a class-action lawsuit.
On July 6, the Carlsbad company's shares fell $2.01 to $2.58 after the firm reported Pfizer Inc.'s San Diego-based Agouron Pharmaceuticals unit will no longer fund development of its experimental HIV vaccine, Remune.
On July 11, attorney Edward J. Carreiro of Hatboro, Pa., filed a lawsuit on behalf of shareholders against Immune Response.
Laura Hansen, a company spokeswoman, said company officials were in Argentina and unavailable for comment.
Hansen described Agouron's withdrawal as "disappointing," but said Immune Response plans to develop Remune on its own.
Agouron said in a statement it withdrew from the collaboration "based on review of data from several clinical trials."
Pfizer has been conducting and financing Remune's late-stage clinical trials.
Pfizer also funneled $47 million into the drug's development.
Recent events foreshadowed Pfizer's move.
Last month, Immune Response said European clinical trials did not show that Remune slowed down HIV progression.
John McCamant, a biotechnology analyst and editor of the Berkeley-based Medical Technology Stock Letter, said Remune appears safe, but has failed to show statistical significance.
Difficulty Raising Money
He said investors typically view the withdrawal of a significant partner as a negative. He added Immune Response will have a difficult time raising money through public investors.
As of March 31, Immune had $21.2 million in cash in the bank, which will keep the firm afloat until year-end, Hansen said.
The end of the collaboration means Immune will not receive $30 million in milestone payments, which were bound to the regulatory and commercial success of Remune.
Hansen said Immune Response is "reviewing operations" to decide how to move forward.
The firm has 75 employees at its Carlsbad headquarters and 70 workers at the manufacturing plant in King of Prussia, Pa.
Hansen was not aware of plans to lay off people, but didn't rule it out.
Pfizer is the second significant partner to withdraw from Remune development.
In 1995, Immune Response lost its original research partner, French drugmaker Rhone-Poulenc Rorer.
Since then, the firm has suffered several ups and downs, but always managed to bounce back. McCamant said biotechnology firms have become skilled at surviving.
New Research Partner Unlikely
Still, he said, Immune Response is unlikely to find another research partner. Nor is the firm in a good position to be acquired, given the buyer would "be stuck with the same product and questions."
Considering the epidemic proportions of HIV and Remune's potential, McCamant said, he wouldn't be surprised if a charitable foundation stepped up to fund the vaccine's development.
Immune Response has spent more than $200 million to develop its flagship drug Remune.
To continue development will be costly.
According to industry experts, it costs nearly $500 million to develop a drug and bring it to market.