Lead Women stretch for the legal brass ring
Monday, July 2, 2001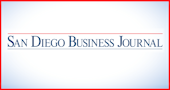 Some would argue it's not fair to consider women as minorities in the field of law.
Statistics show that women make up the greater percentage of law school students. Women are entering the field in greater numbers than men. In fact, women account for almost a third of San Diego's lawyers. Women can be found in virtually every facet of law locally, from private to public practice, on the bench and in bar associations.
But the disparity is seen at the higher ranks in the field.
According to the Lawyers Club of San Diego, "Women in San Diego's legal community remain underrepresented in positions of the greatest status, influence, and economic reward."
More specifically, few women hold the title of partner in San Diego's largest law practices.
According to a survey on gender released by the Lawyers Club, female attorneys account for 21 percent of the partners in San Diego's largest private law firms , that's a 3 percent increase from last year and 7 percent increase from 1992 when the first survey was first done.
- Partner Numbers Decreasing Overall
Still, that increase could be deceptive. The rising numbers could be a result of an overall decrease in partners participating in the 2001 survey, according to the Lawyers Club. For example, in 2000, the study indicated there were 861 total partners and 165 total female partners, and the recent study showed 666 partners and 138 female partners.
The number of female associates, typically a newer attorney, in the largest private firms has dropped this year to 39 percent. Twenty-six of the 35 firms surveyed have less than 50 percent female associates.
Despite the numbers, there has been some progress for women in the field.
Superior Court Judge Judith McConnell has been a part of the San Diego legal community since 1969, and has seen what she calls "dramatic changes" for women.
But McConnell said there's still a long way to go.
"For many years the partnership was just closed down for women in law," McConnell said. "There have been a lot of changes, but we still need to see improvement."
McConnell began her career as a trial lawyer for the California Department of Transportation.
"That was the only job I could get," she said. "Government is one of the areas where openings came up first."
- Opportunities In Public Sector
According to the Lawyers Club, women are more likely to work in the public sector than in the private sector, and are likely to rise in ranks in public agencies than in private firms.
The percentage of female attorneys employed in local public agencies remained the same this year at 45 percent, but the number of women in the capacity of agency head dropped by 9 percent, from 23 percent in 2000 to 14 percent in 2001.
The disparity for women in the law is not confined to San Diego. According to a study by the American Bar Association, there is a national trend of women being the majority in law schools, but the minority in firms. Nationally, women make up only 15 percent of federal judges and law firm partners, 10 percent of law school deans and corporate general counsel, and 5 percent of managing partners at large firms.
One firm in San Diego has gone against the grain, revealing that things could be changing locally.
Wilson Petty Kosmo & Turner LLP, a local business litigation firm, paints a picture that the firm's partners hope will be adopted across the board.
Seven of the firm's 11 attorneys are women, four of the five partners are women, and two of those partners are African-American women.
"We're probably an indication that the field is changing," said Regina Petty, a name partner in the firm. "Things are not changing as quickly as many of us hoped in the '80s. One indication of that is there are still relatively few women partners at larger firms, and very few partners of color."
- Lonely At The Top
Before joining WPK & T; in 1992, Petty was in a top post at a large firm. She made partner at San Diego's Gray, Cary, Ames & Frye, but didn't see other women in that same position.
The same is true for Vicki Turner, another firm partner. Turner was a partner at Luce, Forward, Hamilton & Scripps.
Minority-owned, or women-owned are not labels that will be found at Wilson Petty, according to founding partner Claudette Wilson.
"That just happens to be who we are," Wilson said. "We didn't start out being woman-owned and a minority firm, it just happens to be that way."
Nonetheless, Wilson admits there are still perceptions and stereotypes they must to face.
"We don't have any super, colorful stories to tell of people saying horrible things," Wilson said. "We've often had to work harder to convince clients that we are qualified.
"But once we get the business relationship going, it's not an issue at all."
Wilson Petty Kosmo & Turner may be small in size, but their workload and client list are not.
The firm practices litigation and covers an array of specialties, such as contract/partnership disputes, employment law, real property litigation and product liability, to name a few, with clients ranging from mid-size firms to Fortune 500 companies.
- Corporate Diversity Is More Common
Although diversity is considered minimal in larger private firms and public agencies, it's seen more frequently in corporate legal departments.
Anne Celentino, president of the San Diego chapter of the American Corporate Counsel Association, said that's due in part to the culture of many companies.
Celentino, a senior attorney with Cubic Corp., said a great deal of women leave private practice for the corporate sector because of quality of life issues.
She said many companies in San Diego, particularly biotechnology and communications firms, already maintain a diverse workplace so it's common to see diverse legal departments.
"(Diversity) is culturally engraved and companies tend to continue that in their legal departments," she said.
That diversity in corporate legal departments is one reason Regina Petty, of Wilson Petty Kosmo & Turner, believes her firm is successful in landing corporate accounts.
"We have a much better shot at getting business because corporate legal departments are becoming more diverse," Petty said. "We are making the list for consideration a lot more frequently."