Utilities---SDG & E; asks for increase in electricity rates
Sunday, January 28, 2001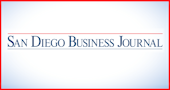 Utilities: Sempra's Energy Trading Profits Soar 800%
Customers of San Diego Gas & Electric Co. could face higher bills if the utility has its way.
Or they may face an $800 balloon payment in three years.
SDG & E; filed a request Jan. 24 with the California Public Utilities Commission to increase its rates. A press release said this move was intended to help SDG & E; "avoid the severe financial crisis currently facing the state's other two large investor-owned electric utilities."
The utility's filing came the same day SDG & E;'s parent company, Sempra Energy, filed an earnings statement with the Securities and Exchange Commission showing overall earnings for the corporation increased 30 percent last year, including an increase of more than 800 percent in profits for its energy trading operations.
SDG & E;'s rate increase request called for a "surcharge" of 2.3 cents per kilowatt hour on customers' electric bills, beginning March 1. This would add about $11.50 a month to the typical residential customer electric bill of $72 for the next five years, with the exception of low-income customers, who would be exempted from the surcharge, according to the press release.
Other moves include resuming collection of $45 million in delinquent bills, suspended since July 2000; and beginning a $100 million "cash-conservation" program to sell off non-essential property, reduce hiring and outside contractors, and deferral of some non-essential projects.
Art Larson, spokesman for Sempra Energy, parent company for SDG & E;, said the requested increase will help reduce the "balancing account" customers are now facing.
Under a rate freeze enacted last year under AB 265, customers of SDG & E; can be charged no more than 6.5 cents a kilowatt for their electricity. But wholesale costs have soared well beyond that, Larson said.
According to the Web site of the Utility Consumers' Action Network, the cost for electricity reached a peak of 25.9 cents Dec. 17 and fell to about 21 cents as of Jan. 17, the most recent date for which figures are available.
The undercollected amount is tracked in a balancing account, which as of the end of calendar year 2000 reached $447 million. By the end of this year, it could go as high as $1 billion, Larson said.
By the year 2003, it could reach $1.45 billion dollars. That means that once the rate freeze ends, customers could face a balloon payment as high as $800 for that undercollected amount and the interest accrued on it, he said.
Larson noted that in recent months, SDG & E; had received hundreds of calls from customers saying that they want to pay off the deferred electric costs now in a way that helps them spread out these costs in a more manageable fashion. The surcharge is a way to make that happen, while, also keeping SDG & E; economically solvent, Larson said.
"We don't want to find ourselves in the same dire situation and financial crisis that Pacific Gas & Electric and Southern California Edison are in," he said. "We're already seeing from power suppliers a reluctance, a refusal, to sell SDG & E; power . Even though our credit rating remains strong, we are feeling the effects of what's occurring at the utilities to the north of us."
The rate request comes as Gov. Gray Davis announced that the state was in a position to purchase power on behalf of the utilities at about 6.9 cents a kilowatt. But that might not come in time, and it still doesn't solve the problem of the balancing account.
"Even 6.9 cents is an increase over the existing rate cap. And you'd still be faced with how this $450 million undercollection, or balloon payment, would be dealt with," he said.
Armando Rendon, spokesman for the CPUC, confirmed that the commission received the filing from SDG & E;, but was unable to comment on it.
He did note that it could be weeks before the matter is brought before the commission, unless the utility had requested it be expedited, in which case it could be heard that much faster, he said.
Michael Shames, executive director of UCAN, was blunt in his assessment of SDG & E;'s request.
"Ain't gonna happen," he said. "Their application was moot the moment it was filed."
With the state purchasing energy under long-term contracts, that replaces the need for SDG & E; to do so. And Shames expects that the Legislature will answer the question of the balancing account.
Since both SoCal Edison and PG & E; are looking for a bailout from the state, legislators will take up the issue of the $12 billion in alleged undercollection by the utilities. SDG & E;'s undercollection will come up at the same time, Shames said.
"Every legislator I've spoken to, and I've spoken to just about all of them, have confirmed that that's the plan," he said. "Whatever plan arranges to restore the other two utilities to financial viability will include a payoff of the balancing account that will not come from San Diego ratepayers."
The question remains where the money will come from. The payoff could possibly come from taxpayers, he said.
Shames believes that ideally, the payoff should come from the parent company. He pointed out that in Sempra's own filing Jan. 25 with the Securities and Exchange Commission, the distribution arm of Sempra reported profits had increased by more than 800 percent.
Sempra Energy Trading reported its net income had grown to $155 million in calendar year 2000, compared to $19 million the year before, according to its own press release of Jan. 25. Overall corporate earnings for 2000 increased 30 percent to $7 billion.
Michael Clark, spokesman for Sempra, said that about 79 percent of SET revenues come from the Eastern Coast, while the remaining 21 percent of the profits come from the 11-state Western region.
As to the question of why the customers should remain on the hook for the $800 balloon payment, he said state law set up the situation.
"SDG & E; has been legislated into a very unusual situation in which it is selling its product at far less than it costs it to buy it for customers, and no business can do that indefinitely," he said.
However, unlike the other two major California utilities, which hover near bankruptcy, SDG & E; remains in good financial shape precisely because of AB 265. That law allows the utility to eventually recoup its costs, Clark said.
The request for a surcharge will allow that balloon payment to be reduced, with the money being collected in a more manageable fashion, he said.