Finance---Climate continues clouding over for tech IPOs
Sunday, January 28, 2001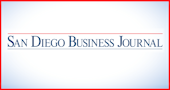 Finance: Companies With a Solid Business
Plan Find Going Is Tough
With the market for new IPOs nearly shut, local startups are turning to original investors for additional money, occasionally finding those doors are closing as well.
"The spigot hasn't been turned off, but it's becoming a lot more selective," said Gary Shields, partner in the San Diego investment banking firm Flemming, Lessard & Shields.
WebSideStory Inc., a San Diego firm that measures Internet traffic, is a typical example of an Internet company facing challenges as money from the radically restructured capital market has dried up.
After withdrawing its IPO filing in October, WebSideStory went back to the same venture capital firms that originally invested $30 million with it in 1999. Earlier this month, WebSideStory announced TA Associates and Summit Partners, both based in Silicon Valley, pumped an additional $7.5 million into the company.
Eric Bratt, WebSideStory's spokesman, said the capital infusion should help the company support its operations at least through the end of this year. He couldn't say when it would issue its IPO; that depended on market conditions.
Shields said WebSideStory is among the lucky ones. The Nasdaq market crash last March has led to the early demise of hundreds of companies, including dozens locally, doing business in the Internet sector. Most investors have shunned any company with any connection to the Internet, he said.
Shields said many venture capital firms have been "triaging" their portfolios in recent months, "trying to determine which companies they want to stick with and which ones they don't."
"Even the best companies are finding this a tough environment," he said.
Alternate Routes
Fred Muto, managing partner with the San Diego office of Cooley Godward LLC, said even startups with a fundamental new technology and in a "hot space" are being forced to seek funding through alternate sources.
He said two recent examples are Peregrine Semiconductor, which raised $37.5 million earlier this month, and Zucotto Wireless, which raised about $30 million.
For firms engaged in some aspect of e-commerce, the options are limited: either find an acquirer or shut down, Muto said.
"There are many more discussions about companies being acquired than there were a year ago," he said. Selling the company is another way of accessing capital, and doing things such as hiring a sales force, which was impossible without new capital, he said.
Of course, if the sale occurs after the firm files for bankruptcy, as in the case of San Diego's CollegeClub.com, that almost always wipes out any hope of investors recouping anything, Muto said.
CollegeClub, which operated a Web site targeting college students, had been seeking about $85 million in its IPO last year but was forced to file bankruptcy in August after failing to arrange its sale.
Boston-based rival Student Advantage purchased the company in a deal that was originally valued at $20 million but when completed in October turned out to be $7 million plus $1.4 million in Student Advantage stock.
Additional Partners
Andy Chedrick, chief financial officer for Enterprise Partners, San Diego's largest VC firm, said companies with a proven business model and talented management have a better chance of getting the funding they need, but all the money may not come from the same firm.
Early investors may ask the company to go out and line up additional financing partners, including possible suppliers or allied technology providers before committing further investment, he said.
"It comes down to whether the management is willing to dilute its (equity) position," Chedrick said.
Instead of accepting companies providing business plans with vague projections of Web site visits or Internet usage growth, venture capital firms are confining their portfolios to firms that show solid revenues and reaching profitability within four quarters, said Leo Spiegel, general partner with San Diego-based Mission Ventures.
"Before last year, a company might have gone public after its 'A' and 'B' round of funding," he said. Today, startups likely will require a third and perhaps additional financing rounds before even considering issuing its IPO, he said.
But the fact remains good companies can usually get funded anytime, no matter how negative the stock market treats new technology issues, Spiegel said.
He said Stellcom, a San Diego wireless integrator, recently was able to attract $35 million in private capital investment.
"In this environment, there's an ongoing filtering-out of those companies that will succeed from those companies that shouldn't be around, and in the end it's a healthy process."