Editorial---Placing the blame where it belongs
Sunday, January 28, 2001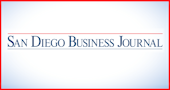 The state's energy crisis continues to spiral out of control. If we are to believe the power industry, the cause of this debacle is entirely the fault of us Californians.
Industry executives blame Californians for using too many computers. They also claim our environmental inclinations have made it impossible to build power plants in this state.
That's what they want you to believe. But then, the power industry would also like you to believe the movie "Erin Brockovich" wasn't based on a true story involving the poisoning of innocent California families by a northern California utility. It was.
The shortage of power plants in this state has less to do with environmental opposition than with the greed of the same utilities that are now claiming near insolvency because of the high cost of power.
The Los Angeles Daily News recently reported that all three of the state's major utilities , Pacific Gas & Electric (the villain of "Erin Brockovich"), Southern California Edison and San Diego Gas & Electric , blocked a state proposal in 1995 to promote construction of renewable energy power plants such as wind generators, solar power and geothermal plants.
The utilities insisted the electricity produced by alternative energy producers would cost too much. They preferred to buy energy from conventional out-of-state energy producers.
The state plan could have given California an additional 1,000 megawatts of production capacity. With the plan blocked, generating capacity in the state grew by only 672 megawatts in the past six years.
Did the state's three major utilities simply goof when they blocked the state's energy plan? Doubtful. A review of the actions of San Diego's homegrown utility, SDG & E;, makes pretty clear what kind of thinking was going on.
In 1994, as deregulation of the state's power industry was in its infancy, SDG & E; suddenly dropped plans for a $411 million expansion of its South Bay Power Plant. Though the expansion had been opposed by local residents, SDG & E; said the project was canceled because energy demands in San Diego were not growing and because the future shape of the energy industry was in doubt.
About the same time, SDG & E; filed a petition with the California Public Utilities Commission to stop the state's Biennial Resource Plan Update, part of which would require the utilities to purchase power from independent energy producers, including alternative energy companies. The following year, SDG & E;, PG & E; and SCE convinced federal energy regulators to block the PUC's plan. When California's deregulation law finally took effect, alternative energy producers were effectively locked out of the state's wholesale market.
In 1997, SDG & E; sold off its power plants , but not because it was forced to, as the utility now claims. While the state's deregulation law forced Edison and PG & E; to sell their generation units, SDG & E; was not required to do the same because it already bought most of the power it distributed on the open market.
At the time, then-SDG & E; president and CEO Don Felsinger said selling the power plants was "just a natural evolution" of the utility's overall business strategy. "We see ourselves as a company that will distribute power, not one that will generate it."
There was another reason. As a regulated utility, SDG & E; would have had to continue providing power from those plants to its San Diego customers at regulated rates. Selling electricity on the deregulated wholesale market was expected to be more lucrative.
Less than a month later, SDG & E;'s then-parent company, Enova Corp., announced a partnership with Houston Industries to build a power plant in Nevada to sell electricity to California. As early as 1997, industry analysts were predicting deregulation would send California energy prices , as one expert said , "through the roof" by 2000, and Enova was betting they would do just that.
The Nevada plant went online last year, just in time for the surge in energy prices. Sempra Energy, successor to Enova, and its current power plant partner, Reliant Energy, won that bet. So, too, did PG & E; and Edison, both of which, like Sempra, have been selling energy to their own utility divisions through the pricey California Power Exchange.
In the process, however, California lost.
Far from being victims, PG & E;, Edison and Sempra created the quagmire we're in either by simple greed or sheer stupidity. Perhaps it backfired on them. Perhaps their utility divisions are now financially unstable. Yet considering the multimillion-dollar profits their energy wholesale divisions have been reporting, it's hard to be sympathetic.
However, if they are broaching bankruptcy, the energy companies should stop pointing fingers and accept the truth: They have no one to blame but themselves.